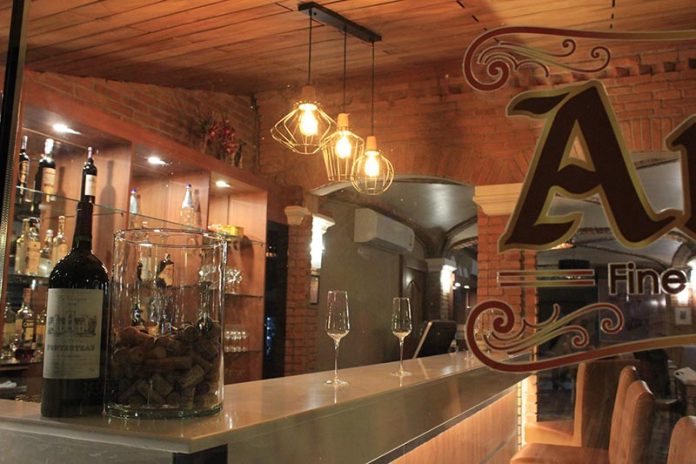 European cuisine is recognised world-wide as being arguably the premiers when it comes to food styles. The Europeans are proud of the various dishes they have created down the centuries and now the food lovers of Pattaya are set to benefit from a new restaurant offering a mix of old-style European cuisine as well as new-style dishes from around the world and the head chef's own specialty selections.
Called Amber, the restaurant and brasserie opened on 4 November, just in time for the start of the tourism high season.
The management of Amber are well aware of the quality of European style restaurants dotted about the city and have been determined to set themselves apart in that particular field by creating a menu filled with what they term 'comfort food'.
Among the dishes which will start the Amber experience will be a Carrot/Orange Veloute soup (cold soup) with smoked duck breast and a Halibut papillote.
High grade marble Australian beef will be used in all of the beef dishes, thereby making sure of quality.
Their smoked pancetta with whiskey sauce, roasted mixed vegetables and baked potatoes is likely to become a firm favourite among customers.
The team at Amber will be developing their menu over time, changing it frequently and adjusting to suggestions from customers.
Another key factor in the Amber universe is to offer a great selection of wines, with a minimum of 10 wines priced at less than 1,000 baht a bottle.
Amber will also introduce a loyalty program which will offer great discounts of up to 30 percent for customers in wine and food purchases as well as homemade chocolate (made in the Belgian style) and other items which can be taken away from the premises and enjoyed in the comfort of your own home.
One of the highlights of every month will be a wine and food tasting event. Given their wine list consists of varieties of Otterbrook, Le Monde, Aimery and Lamador, as chardonnays, sauvignon blancs, merlots and cabernets, thereby suiting both white and red wine aficionados, these events could easily become a 'must do' among the food and wine lovers of Pattaya.
Amber is situated in Soi 8, off Thepprasit Road in Jomtien, and is one of the more exotically designed eateries in Pattaya. It's the type of place which makes you want to come in and try the menu, whether it's the French headline dishes or the other styles of 'comfort' food from around the world.