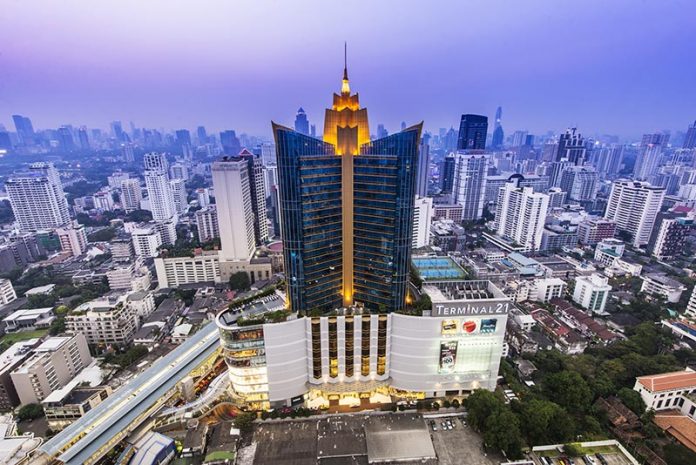 The number or visitors coming to Thailand rose 5.6 per cent in the first ten months of the year, with Chinese tourists boosting numbers across the board.
In total, 26.9 million tourists visited Thailand from the start of the year until Oct 11th. Revenue attributed to tourism jumped 7.6 per cent to 1.37 trillion baht compared to the same period last year.
Out of the 26.9 million foreign tourists, the Chinese continued to dominate at the top spot with 7.63 million arrivals.
Tourism Department director-general Anan Wongbenjarat was quoted as saying, "In the short term, the department will improve tourism products and services through focusing on tourist demand. This means new initiatives and products will be based on what tourists want, which include fresh markets and community attractions".
Thong Lor land prices rise.
According to property consulting firm Nexus Property Marketing Co., prices of land in the Asok to Thong Lor area have risen some nineteen percent in 3 years and have almost tripled in the last seven years from 350,000 per square wah to just over 1 million baht per square wah. This has had the effect of ensuring prices of finished residential condominium units continue to rise at a stellar rate, currently nine per cent per year.
Nalinrat Chareonsuphong, the managing director of Nexus, was quoted as saying, "The key reason is limited land supply in the area", adding, "It is one of the top residential locations in Bangkok that mixes the lifestyle demands of a great number of prospective buyers."
Land prices in Soi Thong Lor itself have risen by an average of 22% per year, every year for the last 6 years. Land Prices in Thong Lor's sub sois and other sois nearby from Sukhumvit Road have risen at an average rate of 20 per cent per year over the past six years.
Mrs. Nalinrat was also quoted as saying "Most of the plots acquired were developed as residential projects including condominium and rental residences like serviced apartments or hotels as this area is one of the most stylish locations in Bangkok,"
She expected land price rises to continue for the next 2 years at a rate of at least ten per cent per year.
ThaiBev in Myanmar distilleries acquisition
In a deal worth US$742 million, Thai Beverage Public Co., has completed a major acquisition of stakes in two Myanmar distilleries. The deal provides the Thai company with a 75 per cent stake in Myanmar Distillery Co and Myanmar Supply Chain and Services.
ThaiBev took advantage of the exit of the third party holder TPG which sold its stake, and aims to increase its overseas business at a time when the Myanmar market is growing and local sales are slowing slightly.
The company said in the previous month that it expects to see possible merger and acquisition activity in Cambodia and Vietnam, as well as Myanmar. It is also expecting to release two new products in its spirit range this month.
The acquisition allows ThaiBev to tap into the whiskey brand Grand Royal, which is the largest brand in Myanmar.