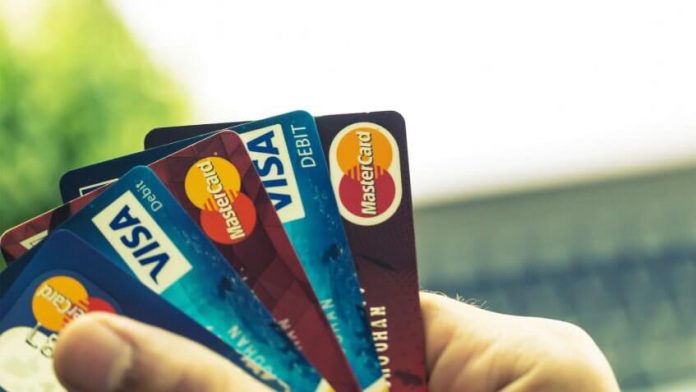 According to the study "Thailand's Household Debt Through the Lens of Credit Bureau Data: Borrower's Portfolio and Behavior", consumers with several credit cards were more responsible with their debt.
Head of networking and communications at the Puey Ungphakorn Institute for Economic Research (PIER), Ms. Atchana Lamsam was quoted as saying, "Debtors with multiple credit cards tend to default less compared with those holding fewer credit cards."
There appears to be some correlation between having lower balances due to spreading payments on different cards, and the ability to pay off these balances either in full or at least at a rate that is much above the minimum payment required.

This trend leads to a diminished amount of default activity. In addition, it would appear that those who have many credit cards may have a higher income and may also have a higher level of creditworthiness in order to gain the multiple card offers in the first place, further re-enforcing the theme of responsible borrowing amongst this group of consumers.
Yet all is not black and white.  Ms. Atchana Lamsam was further quoted as saying, "The findings in Thailand contrasts with the credit card crisis that happened in South Korea, which was mainly caused by debtors with multiple credit cards."
The multiple credit card behavior also contrasts with the behavior of those with multiple personal loans in that the latter group are often finding themselves in financial difficulties.

One of the reasons for this second contrast could be that the money received from personal loans is paid up front in a lump sum and is easier to spend as if it were considered to be the borrowers own money as compared to the more careful thought associated with using a credit card and running up a credit bill at the end of the month.
As for an age group analysis, those in the age range of 25 to 45 were found to be the most likely to default with credit cards, and yet it was the opposite for personal loans where under 25's and over 60's were more likely to default.
It was noticed that geographical hotspots were also found in the study. In the capital city, credit cards and any-purpose personal loans were the most common, whereas those in the Northeast were more likely to have business loans with specialist lenders as they were generally in the farming business.
Mrs. Sommarat Chantarat, head of the financial systems section at PIER, was quoted as saying, " To solve the farmer's vicious cycle of debt, financial institutions should offer more suitable products, such as risk-contingent credit which will provide coverage for damaged crops from natural disasters."