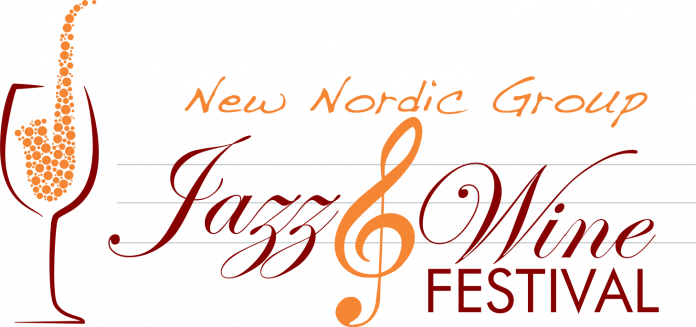 New Nordic Steaks,Grill & Winery, located at Pratumnak soi.4 Pattaya is hosting a Jazz and Wine events week with a series of events this month – July 25th, 27th and 29th 2017 from 7pm to 11pm.
The concept is, over the course of a week, to blend three live jazz music experiences with wine tasting from all over the world. On the three separate days there will be wine tasting of French wines, Australian wines and Chilean wines.
Wine and Jazz go together very well. Indeed every style of music has its drink of choice. Country music is known for tequila, while rock and roll loves its whiskey and beers.
Jazz is a music of nuances and layers of sound and tones that don't necessarily strike you right away but reveal themselves over time. Similarly, wine is tasted and the undertones reveal themselves over time too. Wine is to be savored just as Jazz music is. With good wine tasting comes the reward of layers and nuances of flavors, as complex as a good jazz composition.
The Jazz music quality will be top notch with famous artists playing on each night.
On the 25th July it will be French Night and the artist is Yves Baron. He is a critically acclaimed Thai-French singer famous for his compelling voice and elegant performances. Yves Baron is often nicknamed "Le Tenor" by fans and critics alike. He has played at more than 2,500 international venues across four continents including Europe, Asia, Africa and the USA and is a master vocal coach at Bangkok's Superstar Academy. His performances have received rave reviews. He blends the power of opera with the class of jazz, and is guaranteed to give you a night to remember!
French wine tasting will be an integral part of the night, which will also feature a range of enticing finger foods.
On the 27th July it will be Australian Night and the artist is Court Graves. He is renowned for adding a Jazz style to famous American classics whilst still retaining their original appeal. Court has performed in New York, Los Angeles, and London in off-Broadway, jazz, and cabaret venues. His exceptional voice and eloquent charm goes perfectly hand in hand with an elegant evening of finger food and Australian wine tasting. His enchanting performance will surely capture your attention throughout the night!
On the 29th July it will be Spanish night and the artist will be Fem.A born entertainer, Fem started singing lessons at only13! She is the winner of Thai Idol. Her mesmerizing voice has the power to leave any audience in awe. As a singer of great strength and calibre, she quickly gained momentum in the industry. Throughout the last few years, she has performed at major jazz festivals throughout Thailand, earned great praise with the girl's band "Apple Girls" and gained the position as a voice trainer at the Regent's International School.
The 3 nights will also feature 3 house band artists including Buno Leflanchec, Pong on Percussions and Richard on Guitar.
Buno is a jazz pianist and composer. Graduated from Boston he works all over Europe, Asia and USA,
Pong is said to be born with drumsticks in his hand as he developed a strong love for the instrument already as a child! He has performed at a series of jazz events across Asia and we are truly honoured to announce him as part of the house band for our much-awaited jazz festival!
Richard is dedicated to a multitude of musical genres ranging from Hip Hop and Jazz to Rock and Pop. He had a number 1 hit in Belgium. Undoubtedly, this highly versatile artist has the ability to adapt to any artist performing on stage!
On all three nights finger food prepared by chef Joel will compliment the various high quality wines and Jazz music to give a perfect atmosphere.
The ticket price is 1,200 Baht and includes 4 glasses of wine, food buffet and music. For more information please contact 061-4900055 or [email protected]