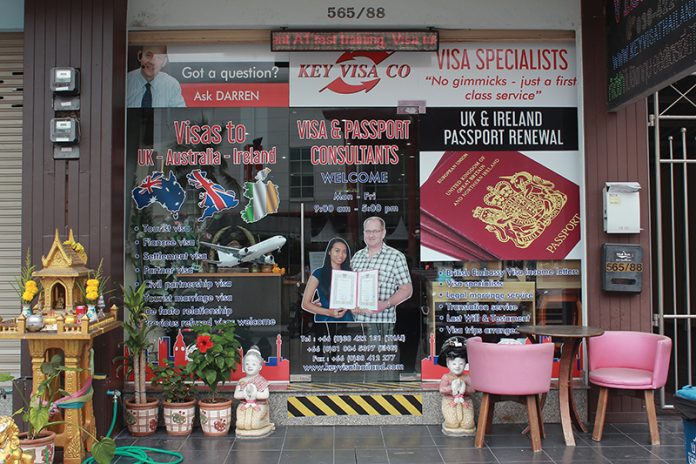 Most long term expats in Thailand understand that the rules on visas and living/working here change on a fairly regular basis so it's important to keep up with any changes in policies and procedures.
Before applying for an extension on any type of visa, there are a few pre-requisites which you should ensure you meet (some of them are common sense but we have seen people come unstuck in these areas more than once).
If your passport has less than 12 months of validity left when you apply for your extension of stay, then your extension of stay will only be granted up until the date your passport expires. If you have less than six months left on your passport then you will only receive a very short visa. Key Visa are able to assist British Expats with passport renewals and we always recommend that you renew your passport when you have a minimum of 9 months to 1 year left
Anyone who extends their permission to stay based on retirement or marriage are now being asked for proof of their address in Thailand. This can be either a house registration book or rental contract, it must be in your name if you are not married to a Thai citizen. You may also be asked to provide the household registration and identification for the owner of the property.
Multi entry visas issues outside the country are becoming more and more scarce. Many embassies abroad will now only issue a single entry non imm visa which they are expecting you to extend in Thailand to a marriage or retirement visa which means that people who were previously doing border runs every three months and then returning to their home country every 12 – 15 months for a new multi entry visa may find this process more difficult. Always check the documents needed at your local Thai Embassy or Consulate
Living and working or retiring in Thailand can be very rewarding and Key Visa are both happy and proud to have been offering support and visa advice to the expats of Pattaya for the last 15 years. Not only as a service provider but as the official visa advisor to the Pattaya Expats Club.
If you have any questions regarding Thai visas or visas to the UK/Australia for Thai nationals, you can contact Darren by email – [email protected] or call into the office opposite Big C South Pattaya.