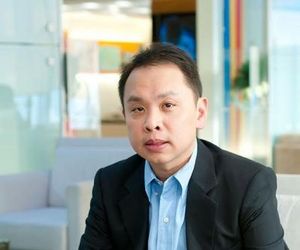 General Press Releases Thursday May 25, 2017 16:52
Bangkok–25 May–Central Pattana
Investing 400 million baht to support the Tourism Authority of Thailand's policy to help make Thailand the shopping & dining destination in Asia during the mid-year salesUp to 80% in discounts on popular brands, latest trends in fashion, home appliances, sports equipment, stationery and office supplies, and enjoy collecting millions of The 1 Card points (up to 5 million points)1st June-16th July at 66 branches of Central shopping centers nationwide and Central Online
The Central Group is joining hands with its subsidiaries and business partners to launch 'The Greatest Grand Sale 2017' campaign to help support the Tourism Authority of Thailand (TAT) policy of promoting Thailand as the shopping and dining destination in Asia during the mid-year sales. CPN is investing 400 million baht and using targeted marketing of locals and tourists in all age groups ('Generation Marketing') throughout Thailand. Up to 80% in discounts and millions of The 1 Card points (up to 5 million points) will be on offer from 1st June-16th July 2017 at 66 branches of Central shopping centers nationwide and Central Online.
Dr. Nattakit Tangpoonsinthana, Executive Vice President of Marketing of CPN said: "The overall economy in the third quarter should grow further as seen from the recovery signs in domestic spending and tourism, which are still strong, with the support of the TAT campaign aimed at promoting Thailand as the shopping destination in Asia. Being a land of arts and culture overflowing with delicious food and fruit gives a great advantage to Thailand. Bangkok has recently been ranked the best city for street food and Thailand is a hub for all local and international brands from around the world. June-July is the travel season for Chinese tourists and this will help to increase the tourism figures in Thailand. The number of Russian tourists is predicted to grow further. This shows a bright future for both retail businesses and the tourism sector."
"Therefore, the Central Group as the leader of retail, is to join hands with our subsidiaries and all partners at 66 branches nationwide, with over 10,000 product brands at stores offering up to 80% in discounts on fashion and lifestyle items, restaurants, home appliances, sports equipment, stationary and office supplies etc. Central shopping centers have established themself as a lifestyle center for the new generation under the concept of 'Destination for All'. This year, the company is implementing a 'Generation Marketing' strategy to target people at all age groups based on a variety of products and services offered by the Central Group. We aim to enhance the shopping experience with promotions, quality products and reasonable prices. The coolest highlight is our photography exhibition capturing the happiness of people when they shop for their favorite items and eat their favorite food at good prices. The photographs were taken by well-known photographer Tada Warich. It is expected that this campaign will help to boost our sales volume and increase customer traffic at the shopping centers by 30%," Dr. Nattakit added.
Special promotions to be offered at CentralWorld, CentralPlaza and CentralFestival are such as the chance to win a total of 5,000,000 points on The 1 Card for every 1,000 baht and over spent at CPN shopping centers. Get free a limited edition CPN x Lee Cooper TOTE bag when spending 7,500 baht and over. Enjoy the activities: 'Seven Days' Special', flash sales on the first 7 days of the campaign and 'Happy Shopping – Exchange the Bill with Superstars' in which customers at our shopping centers will be approached and surprised by our young celebrities. The holders of Central The 1 Credit Card, MasterCard credit cards, Aeon credit cards, Thai Life Cards and customers of Toyota cars, The Government Savings Bank, Thanachat Bank Credit Card and Kasikorn Credit Card holders are entitled to further additional promotions and privileges.