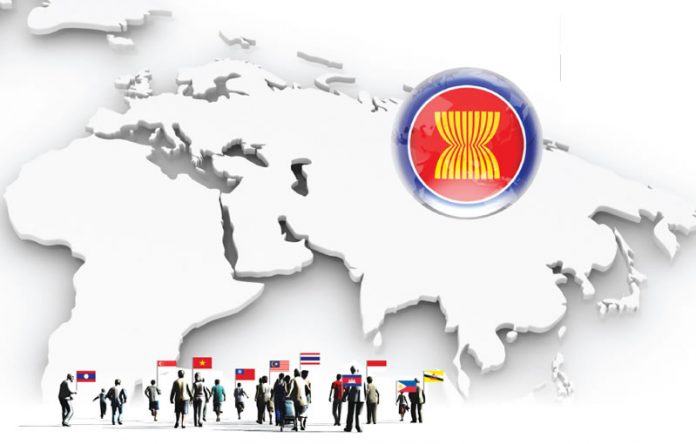 While the Asean Economic Community (AEC) has entered its 18th month of existence, there's really not a lot of material published about what is happening within the community.
Most interest still revolves around Asean itself and the various meetings and agreements which take place between a variety of ministers and senior functionaries from the various member states. Nonetheless, these activities all have an impact within the greater AEC framework.
In May this year, the Finance Ministers and Central Bank Governors of Asean, China, Japan and Korea (ASEAN+3), convened their 20th meeting, in Yokohama, Japan. The President of the Asian Development Bank (ADB), the Director of ASEAN+3 Macroeconomic Research Office (AMRO), the Deputy Secretary General of ASEAN, and the Deputy Managing Director of the International Monetary Fund (IMF) were also present.
According to the press communiqué issued after the event, the attendees reviewed the progress of regional financial cooperation achieved since their last meeting, including the Chiang Mai Initiative Multilateralisation (CMIM), AMRO and Asian Bond Markets Initiative (ABMI).
They also discussed measures to further strengthen regional financial cooperation in the future and agreed on the "Yokohama Vision", principles for a more resilient and integrated ASEAN+3.
The ministers expressed pleasure 'that the ASEAN+3 region is expected to maintain a relatively robust growth and will continue to play a leading role in sustaining global growth, supported by regional members' continuing structural reforms and effective implementation of macroeconomic policies.'
They noted global growth is expected to rise and a long-awaited cyclical recovery in manufacturing and trade is underway. Thatb said, the ministers expressed concern in the medium term over what they claimed were 'pervasive uncertainties surrounding policies. The sources of uncertainties include an inward shift in policies, including toward protectionism, and sharper-than-expected financial tightening.' This sentiment is arguably aimed at the United States under Donald Trump.
'Under these circumstances, we reaffirmed our commitment to regional financial cooperation, and support our open and rules-based multilateral trade and investment systems, which will continue to strengthen our economies. We also reiterated the importance of utilizing all necessary policy tools – monetary, fiscal and structural – individually and collectively to promote sustainable, balanced and inclusive growth and to enhance economic and financial resilience, taking into account regional members' specific circumstances,' the communiqué stated.
Monetary policy would continue to support economic activity and ensure price stability, but, said the ministers, 'monetary policy alone cannot lead to balanced growth. Fiscal policy should be used flexibly and be growth-friendly, prioritize high-quality investment, and support reforms that would provide opportunities and promote inclusiveness, while ensuring debt as a share of GDP is on a sustainable path.'
Continued next month