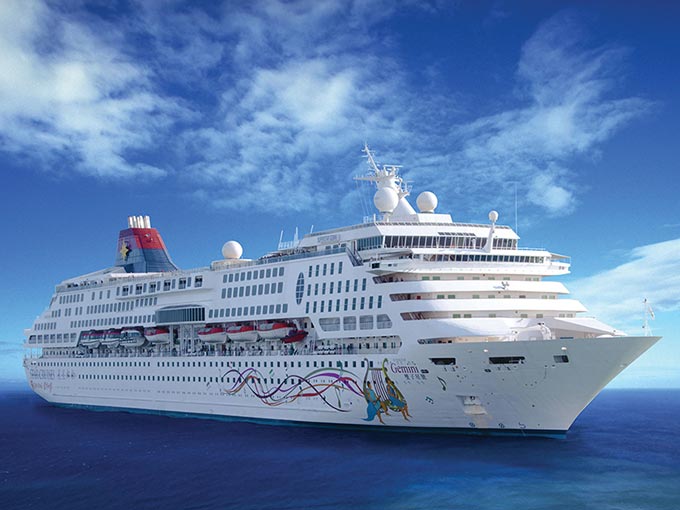 Hong Kong based cruise line, Star Cruises, will use Laem Chabang as the home base for its Superstar Gemini cruise liner for a starting period of 5 months from December 2017 until April 2018.
The arrival of the cruise ship is expected to benefit Thai tourism in the long term as the port will act as both a source point and destination point for cruises taking place in the Asia Pacific region.
Star Cruises is a formidable cruise company and stands in size as the third largest in the world. Thailand lags behind in the cruise market with Hong Kong, Singapore, China and Vietnam currently leaders in the industry within the Asia Pacific region. Therefore there is much potential given that Thailand has plenty of access to the sea, has several well regarded sea ports is by no means a land locked country.
Suparek Soorangura, President of the Thai Travel Agents Association, was quoted as saying, "Thailand should make more of an effort to improve its maritime ports and entice more commercial cruises to use their services. This will support the government's scheme of enhancing Thailand's capacity to serve maritime tourism this year".
The move to start operations from Laem Chabang follows a previously successful deployment in Thailand in Phuket in 1995.
Thailand is seen as one of the fastest growing tourist markets in the Asia Pacific region and is expected to also be one of the fastest growing cruise markets.
From the Laem Chabang port the Superstar Gemini cruise liner will initially commence with three short cruise offerings, including a two night cruise to Sihanoukville and Koh Kong in Cambodia and a three night package to Sihanoukville and Koh Samui with prices ranging from 8,900 baht to 12,900 baht.
The Tourism Authority of Thailand expects that Thailand we will welcome just over 8 million tourists this year, an increase of six per cent on the previous year. If Cruise ships can garner international appeal, and if tourists can arrive by ship using the cruise as part of their holiday in Thailand, then this will help to build tourists numbers in the Kingdom.
Suparek Soorangura was further quoted as saying "Thailand should also implement a good immigration process for cruise tourists in order to compete with other countries in the region".
It was suggested that if Laem Chabang can remain as a growing home port of cruise liners, it will encourage international travel to the region, encourage tourists to spend their money in Thailand and at the same time expose the deep sea port to regional communities such that small business operators in the area can tailor their offerings to welcome cruise ship tourists.