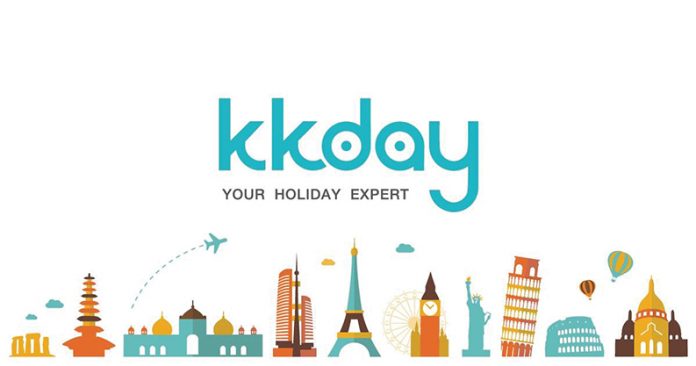 KKday, a leading E-commerce travel platform in Asia offering localized travel across the globe officially launched in Thailand last month, bringing unique and authentic tour experiences abroad to Thai tourists looking to travel independently and explore other cities around the world through organized excursions.
Established in 2014, KKday is a Taiwan-headquartered company offering over 6,000 experiences, in 25 different categories, in 174 cities and 54 countries worldwide.
After recently launching in Singapore, the Thai branch of KKday will appeal to the growing number of FITs (Free Independent Travelers) in Thailand in search of fun activities and memorable sightseeing trips on holiday. Whilst FITs book their own flight and accommodation, they look to online travel experts with local knowledge to book unforgettable travel experiences that give them genuine insights into a destination; discovering local culture and heritage, hidden gems and off-the-beaten-track adventures and sampling incredible food and activities along the way.
Ming Chen, CEO of KKday, who was at the launch in Bangkok, believes city break tours will appeal to the Thai market. "Thais are renowned for their warm welcome to tourists visiting their country and this openness extends to a genuine interest in other cultures and a love of travel. Asia is home to some spectacular cities and I envisage that KKday members in Thailand will want to soak up the atmosphere and truly experience city breaks in Taiwan, Korea and Japan which are all popular vacation destinations for Thais; exciting cities like Taipei, Seoul and Tokyo. I am pleased to be launching KKday in Thailand and with the huge growth of E-commerce within the country, an online travel experience platform fits perfectly with what the market wants and how consumers behave here
Hassle-free and competitively priced, KKday is easy to browse, read reviews and book online; the ideal travel companion for the digital Y Generation of under 35s who are primarily booking with KKday. In 2017, the travel trend for Gen Y tourists is all about experiential vacations and immersive getaways rather than finding some far-flung undiscovered destination or simply 'being' a tourist abroad.
Today's travelers want get a more organically native feel for a place that is less 'touristy' and is far more interactive and experienced-based. KKday taps into this quest for localized, customized travel.
The launch of KKday in Thailand is aimed at expanding the platform which already has a presence in Taiwan, Hong Kong, Malaysia, Korea and Singapore. A branch in Thailand will build on KKday's already 7 million plus page views per month, Facebook fan base of over 600,000 and membership that exceeds 300,000. Promotions are also on the horizon with relationships being established with some big-name brands in Thailand too.
Expansion is part of the future strategy of KKday with two rounds of funding in 2015 and 2016 totaling $11.5 million led by Singapore-based venture capitalists, Monk's Hill Ventures and AppWorks, the largest start-up accelerator in Asia. In Thailand, KKday has partnered with DTAC Rewards, Eatigo, Tourkrub, Show DC (Lotte) and Nokscoot.