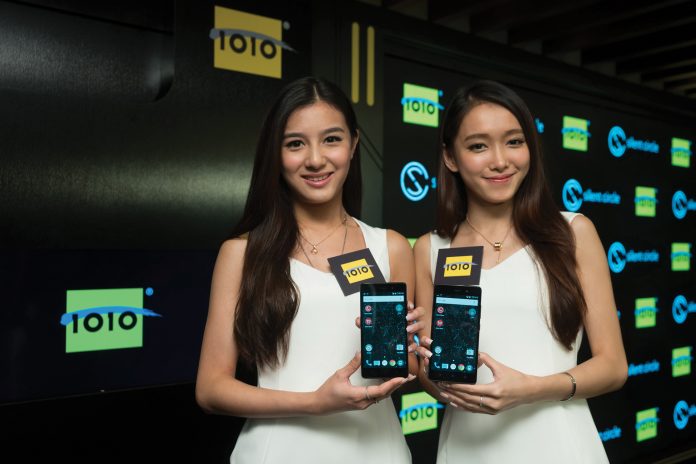 Samart Corporation is set to release its new secure and private smartphone called Blackphone2 in Thailand over the coming weeks. Designed to be safe from hackers and targeting users who have concerns about mobile banking and e-payments, the new handset is expected to draw attention as mobile shopping, internet banking and an increasing number of financial transactions being completed from smartphone platforms become more and more widespread.
The phones will be distributed by Samart I-Mobile through its affiliate company Zecure Asia Co. Watchai Vilailuck, President of Samart Corporation, was quoted as saying "As mobile phones have increasingly become tools that consumers use to conduct their financial activities, data security has become a more crucial area of concern for all smartphone users."
The Blackphone2 uses cryptography and security systems to protect networked personal and financial information from hackers, and to help secure data that is stored on the device. Also included is a burn notice feature that deletes messages and other information completely after a set period of time from both the sending and receiving devices.
The Blackphone2 is made by Silent Circle. It is the second iteration of the original Blackphone device first released in 2014 and developed by SGT Technologies. Although it is an Android based handset, it uses Silent Circle's own operating system for extra security.
I-mobile also has exclusive rights to roll out Blackphone2 across Indochina including Cambodia, Laos, Vietnam and Myanmar. However, Thailand will be the first country in the region to see the device's release. Alongside the Blackphone2, I-Mobile expects to release its own smartphone, called, simply, I-Mobile in March 2017. It will also incorporate some of the data protection features from Smart Circle.
Commenting on Thailand as being the first country in the region to launch the new phone, Gregg Smith, Chief Executive of Smart Circle was quoted as saying "We foresee vast opportunities within the strong smartphone usage here from the phone's uniqueness in data protection."
Phil Zimmermann, co-founder of Silent Circle and an expert in cyber security systems and cryptography noted that there have been rapid changes in the world of digital technologies that have lead to the requirement for people to protect their personal data and sensitive financial information.
The Blackphone2 is expected to be priced at 22,900 Baht and Samart Corporation expects revenues from the sales of the new handset to reach 300 million baht. Cyber security is expected to be the new engine of growth in 2017.
After seeing a contraction in revenue last year, there is confidence that positive growth will be back in place by year-end.