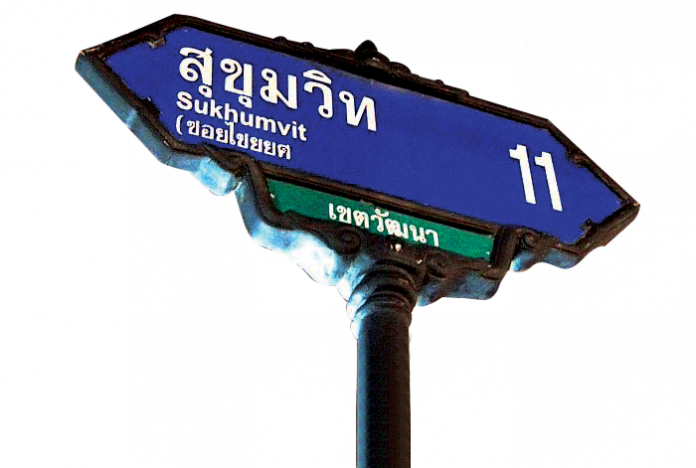 Lots of doings on Soi 11 in recent months, some of which will continue into the future. More building and renovating and new things developing continue to change the face of this happening soi. The big news of a few months ago was the sale of the parcel of land that was home to Cheap Charlies and a number of restaurants as well as a row of retail businesses right on the soi itself. This 55$ million sale will bring some sort of huge project into the soi and whether it will be a condo or a hotel the whole soi will be changed by it.
However, several other projects, some big and some not so big will also bring more businesses and more people into the soi moving forward. First, the Hyde Sukhumvit condo being constructed on the old Federal Hotel property is rising rapidly with about 26 stories now constructed out of a total of 39 which will contain 478 units. The prices start at about 6 million baht for a unit of around 30 sqm with an 85 sqm unit going for about 18 million. Not cheap to be sure but not as expensive as some of the other projects in the area. The scheduled opening date is about one year from now.
And the rest of the Hyde Sukhumvit project on Sukhumvit Road on the corner of Soi 13 is scheduled to be finished in 2017 when a Grand Hyatt Hotel will open. Apparently, the developers are still not sure whether the building will contain retail or food and beverage space although it's supposed to open in less than a year. Seems strange but considering the checkered history of this project it's about par for the course.
Other changes on the soi include a new branch of El Gaucho steakhouse opening in what is to be a new Mercure-managed hotel on the site of the President Palace hotel next to the Grand President. The ground floor space is huge but it's unclear at this point if the entire space will be occupied by the restaurant or if other entities will be there as well.
And a bit further down the soi next to the Holiday Express Hotel is a piece of land that is going to become a "lifestyle mall," whatever that means. In any case it's going to open, according to the sign that's posted, in the first quarter of 2018 so in about 15 months we all should know what's going on.
And the aforementioned Grand President is just about finished with a renovation of their own on the ground floor of the south tower. It's called 8 On Eleven and seems to be some sort of nightclub that will be "Unique. Exciting. Unexpected." At least that's what we were able to glean from the website (www.8oneleven.com). Not sure when it opens but judging from the progress of the construction it looks like two or three months would be about right. Check this space next month for updates on these items and more.