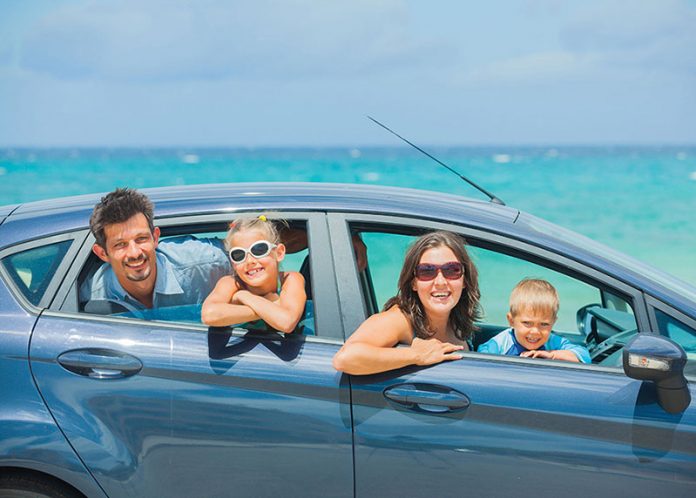 To stay in business in Pattaya in a niche market for around two decades you would have to say that in most cases the operator/s have to be doing the right things. This is certainly the case with Expat Car Rent, whose head office is in Jomtien (located at the junction of Thappraya Road and Thepprasit Road and opposite Foodmart).
Of course the best way to run a business successfully in Pattaya is pretty much the same way anyone would want to run a successful business almost anywhere else in the world: by offering good value to customers and letting your reputation grow over time.
While it is certainly easy enough to find a multitude of places to rent a vehicle in Pattaya, and while there are plenty of good and decent operators in the marketplace, Expat Car Rent arguably goes that extra kilometre when it comes to their customers.
The management of Expat Car Rent note, 'It is illegal in Thailand to rent a vehicle without First Class Rental Insurance…' so this is one of the key planks of their business, making sure the insurance aspect is well and truly covered in order to be certain Expat Car Rent customers are covered in case of an accident, nomatter who might be deemed to be at fault.
With Full First Class Insurance Cover a customer of Expat Car Rent can motor around with complete peace of mind for the whole rental period. They recommend going with an unlimited mileage car rental as the ideal choice for a vacation, a weekend away or any occasion where an individual or family may desire complete freedom when it comes to mobility. It means you can drive anywhere you want and as far as you want without incurring those extra mileage surcharges.
Typically, only long-term rentals or older/economy cars come with unlimited mileage. Expat Car Rent offers unlimited kilometers on all their models giving you complete flexibility.
Renting a vehicle in an unfamiliar city or country can be challenging enough and Expat Car Rent endeavours to make the driving experience as hassle free as possible by being the first rental company to offer Sat-Navs at any rental level. This means you can navigate your way along unknown roads without relying on phone internet service or maps.
Importantly for families with young children Expat Car Rent vehicles can be fitted with the best child car seats available.
Expat Car Rent offers a large selection of payment methods, and all major credit cards are accepted, as well as cash. Expat Car Rent attempt to make the task of hiring a vehicle as hassle free as possible by allowing customers to pay the way they prefer.
To contact Expat Car Rent call 038 252 275 / 038 252001, or email: [email protected]