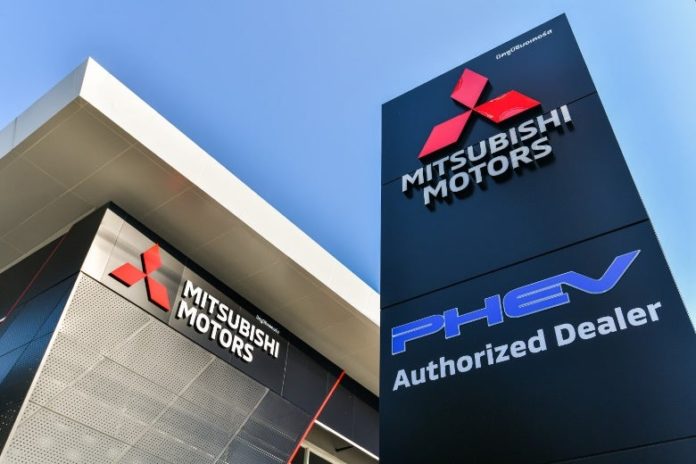 https://www.thailand4.com/en/L4Di
Mitsubishi Motors Thailand got total of seven Car of The Year 2021 awards covering every model in its lineup, reflecting the company's commitment to deliver vehicles that are second-to-none in all aspects of performance and quality.
The record number of awards is a fitting occasion as Mitsubishi Motors celebrates its 60th anniversary in Thailand. Throughout the six decades, the company has committed to design, develop, produce and deliver the globally competitive quality vehicles that aim to maximize customer satisfaction in every way.
"We are very proud to win a record number of awards which is yet another proof of our quality and excellence in automotive leadership. For 60 years, Mitsubishi Motors Thailand has been offering the best quality vehicles, and we will continue improving our products and services for our customers," said Mr. Morikazu Chokki, President and CEO, Mitsubishi Motors (Thailand) Co., Ltd.
Judged by automotive experts in cooperation with Grand Prix International Public Company Limited, every model in Mitsubishi Motors Thailand's range is recognized as the best in its class covering aspects that include design, comfort, safety, performance, technology and environmental friendliness, customer satisfaction and value.
Launched just recently, Mitsubishi Outlander PHEV led the list with 'Best Hybrid SUV under 2,500 cc' award, proving the competitiveness of the revolutionary PHEV SUV that combines practicality with sustainability and go-anywhere driving capability. It is among the world's best-selling PHEV.
Mitsubishi Triton received the 'Best 4WD Pickup under 2,500 cc' award, underlining its Engineered Beyond Tough concept. The robust pickup truck comes with powerful performance and advanced technology.
Meanwhile, the class-leading Mitsubishi Pajero Sport achieved two awards. Mitsubishi Pajero Sport 4WD Elite Edition won the 'Best Diesel 4WD PPV under 2,500 cc' award and also was recognized with the 'Most Valuable PPV' award. The achievement highlights its best-in-class technologies and features that help elevate drivers' journeys.
The popular crossover for modern families, Mitsubishi XPANDER continued to receive positive feedback and was named the 'Best Selling Mini MPV'.
The city cars Mitsubishi Attrage and Mitsubishi Mirage continue to attract all urban customers, even more so now that they have been recognized as 'The Most Valuable Eco Sedan' and 'Best Fuel Economy Eco Car' respectively.
To celebrate its 60th anniversary, Mitsubishi Motors Thailand is offering the marketing campaign 'Celebrate 60th Anniversary of Mitsubishi Motors in Thailand, Giveaway 60 Million Baht'. Customers who buy any Mitsubishi vehicles before December 31, 2021, stand a chance to win one of the six 60-baht gold grand prizes, worth 1,620,000 Baht. Other prizes include 60 6-baht gold, 400 Samsung 65″ QLED 4K Smart TV and 800 iPhone 12 64 GB with total value of over 60 Million Baht.
Every Mitsubishi's vehicle also comes with aftersales promise 'Rao Doo Lare, Khun Khae Kab' (We Take Care, You Just Drive). It is an aftersales initiative that promises drivers access to Genuine Service, Genuine Parts, Genuine Technician, Genuine Performance and Genuine Network and Accessibility.