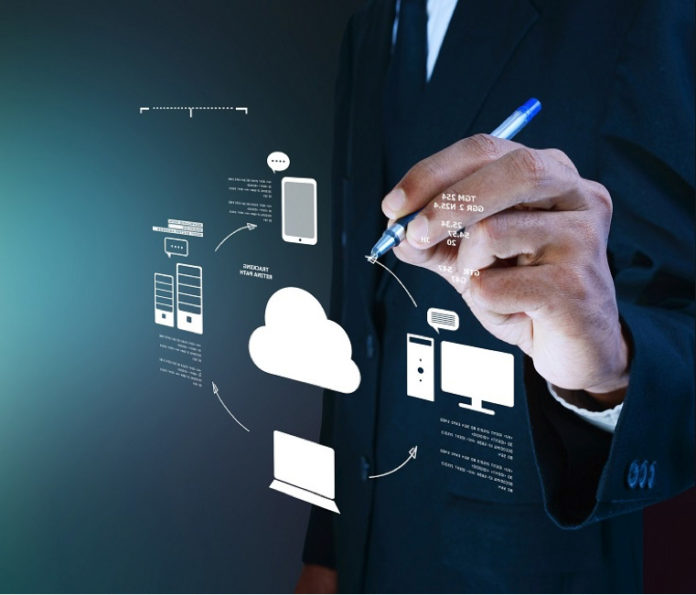 https://www.thailand4.com/en/LJKy
In the tech field we are constantly told to move fast or be left in the dust. This is logical and often good advice. But there are also times when it pays to stand back, draw breath, and learn from others' mistakes. Amid the global race to the cloud, many Asia-Pacific organizations have done just that and as a result strengthened their position. You might think of it as a case of "last mover advantage".
Cloud adoption is a key component of digital transformation. But a common misconception globally has been that "cloud" equates to the public cloud. As many leaders in the US and Europe who abandoned their data centres and rushed to it with an 'all-or-nothing' mindset have since found, it isn't that simple — and it pays to avoid becoming locked into a single solution. Regulatory, cost and operational concerns are now prompting a rethink.
In Asia-Pacific meanwhile, businesses have been more cautious with their implementations — essentially unburdened by large public cloud investment — are looking to make their move. They stand to benefit from increased choice as more cloud players enter the market, as well as a better negotiating position from a pricing standpoint.
Strategically and operationally, their focus is on achieving balance. A balanced hybrid multicloud strategy starts with clarity on business objectives. It means determining which parts of the business would be best served in public or private clouds.  It means building a smart, secure, hybrid multicloud environment. IDC has described this as a "'best of both worlds' deployment strategy" and already sees multicloud strategies becoming "the enterprise norm".
For startups with no IT legacy, this is relatively straightforward. Accenture sees more organizations developing entirely cloud-native applications with little to no dependence on a specific cloud provider. For organizations with on-premise data centres and a multitude of applications and varied workloads, however, adoption requires an incremental approach. To put things in context, one American multinational investment bank operates almost 3,900 applications, which it is unable to migrate to the cloud.
For many, the first step is to get their IT house in order, shifting thinking from established processes to organizational goals and dismantling siloes. Once the basis and mindset are in place, it's a case of generating quick wins that cumulatively lead to long-term success: for example, reducing the amount of time it takes to enable data processing.
An initial motivation for historically conservative sectors such as financial services to adopt a hybrid multicloud approach has of course been to ride out the pandemic. They need added flexibility to enable practices like remote working. But their actions suggest intent beyond the immediate crisis. Other sectors increasingly moving in this direction include manufacturing, healthcare and public services. In Thailand, Toyo Seikan Thailand kept manufacturing on track with greater backup capabilities and remote working with Nutanix Cloud Platform. In Singapore, the government leads by example and is incentivizing private organizations to follow. There, we recently helped the social enterprise holding group NTUC Enterprise transform through hybrid cloud deployment. In New Zealand, we worked with the insurer Suncorp to upgrade workforce capabilities through hybrid-cloud-enabled technology and advance a long-term strategy of digital-first customer engagement.
Those adopting hybrid multicloud strategies recognize that hybrid work patterns are likely here to stay, and that they stand to raise competitiveness by balancing on-premise and cloud operations. Reduced financial and time expenditure is a major draw. With a hybrid multicloud architecture in place, staff whose time was previously spent on routine procedures are able to contribute more to the business, which addresses the acute IT skills shortage. Compressed maintenance time means more up-time for applications, plugging revenue that would otherwise be lost. And the ability to know exactly how long it will take to get things up and running again after a crisis adds peace of mind.
Despite the obvious benefits, meaningful change is never as easy as it might at first look. It's important to remember that whatever cloud you're using, it remains a tool rather than a destination. Striking the right balance will require some experimentation. And with increased flexibility come concerns around security and data protection. At Nutanix, our goal is to help address these issues by simplifying the way people operate with the help of a single, elastic platform with built-in protection. We see a future in which organizations can operate in whatever cloud they want to without having to consider security, or other factors dictating how they should run their business.
As confidence grows, we can expect to see industry verticals create their own cloud systems. This might involve a group of manufacturing companies joining hands, with government support, to create a system optimized for their collective needs. Or it might be that companies take it upon themselves to create their own clouds, as one financial conglomerate has done in Japan. Either way, cloud is here to stay. The key for businesses is to build a hybrid multicloud strategy that meets their needs and enables them to innovate and grow more efficiently.