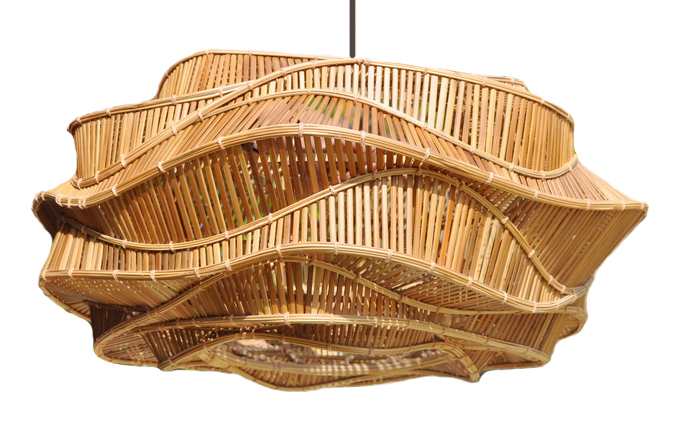 Even in spite of the ongoing Covid-19 situation, Thai handicraft exports achieved stellar growth in recent months. 
Indeed, for the first seven months of this year, exports of Thai handicrafts grew 18.4 per cent compared to the same period the prior year.


Total outbound shipments for the period reached 146.72 billion baht. In July alone exported goods in the sector totaled 23.2 billion baht, representing growth of 28.9 per cent year on year. For this full year, growth is expected to comfortably exceed 20 per cent. 
Top export markets were the United States followed by Japan, Germany, Hong Kong, the UK, China and Australia. 
Gold and silver products were responsible for 11 billion baht of the export total, with other products such as furniture, ornaments, artificial plants, sculptures, silk fabrics, hand woven fabrics and ceramic bowls making up the rest. 
Pizza Company optimistic on sales exceeding last year's level
The well-known Pizza Company, which is owned by Minor Food Group Plc., a SET-listed company, is confident of an uptick in sales that will see its full year turnover exceed last year's level.
As part of that sales push, Pizza Company is unveiling a new range of  'Buy 1 Get 1 Free' menus that will run every day until Nov 8th 2021
The company expects that as vaccination rollouts continue, there will be a recovery in the pizza market in the forth quarter. However it feels there could be more help available. 
Panusak Suesatboon, the company's general manager, was quoted as saying. "The Pizza Company suggests that the government should include all types of restaurants to get the benefit from the state subsidy schemes especially for the popular Kon La Krueng [Half-Half] co-payment scheme which subsidizes half the cost of purchases," he said.
Since the country's re-opening schedule is still up in the air, the company has already planned for two different marketing campaigns for the next few months. 
If the news is good and re-opening accelerates then the company will aggressively market its dine-in experiences. If however re-opening is delayed then the alternative marketing campaign targeting its pizza delivery business will kick in. These will be in parallel with any special offers that are rolled out. 
Panusak Suesatboon was also quoted as saying, "In addition to the marketing plan, we have learned to have business agility and speed up to adjust ourselves to cash in on any changes."
New National shipping company planned for next year. 
A new shipping line, for now known as the Thai National Shipping Line will be launched next year as a way to alleviate reliance on overseas shipping companies.

It will be privately owned but only just – the government will retain a 49 per cent stake of it. 
Currently, Thailand uses its own shipping companies for only around 10 per cent of its outgoing shipments. It means that although Thai shipping companies earned 57.4 billion baht last year, Thai exporters spent more than 10 times this amount in total, most of which went to foreign entities. 
A reliance on foreign shipping companies means that it is harder to find vessels, it leads to potentially increased costs, and leads to an exacerbation of problems when there is high demand coupled with low supply. 
Transport Minister Saksayam Chidchob was quoted as saying, "With Covid, we're facing container shortages, so a lot of our goods can't be shipped and some products will perish. Losses are incalculable," adding, "The shipping line can increase security and support the country's ambition to become a logistics hub."