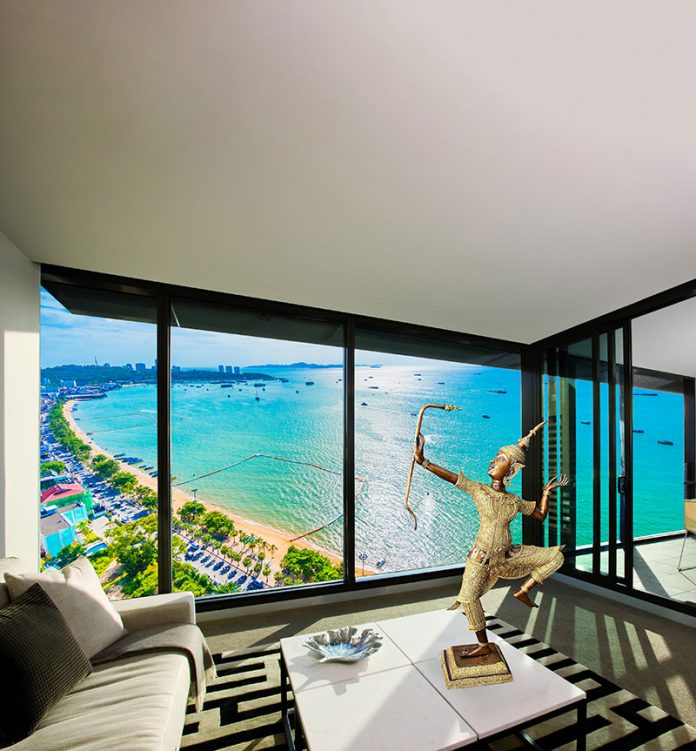 20 years ago Thai Decor first opened its showroom doors on Thepprasit Road, Pattaya. It soon established an extensive customer base with its vast selection of original antiques and good quality furniture, along with Thai and Asian art and designs.
In a major expansion to their business, Thai Decor recently opened a spacious new showroom in Soi Welcome Town (behind the Index Living Shopping Mall on Sukhumvit Road). This allows for the easy display of their vast collection of original furniture and antiques. Their location at Thepprasit Road lacked the space needed to display the beautiful array of items that were available for sale.
The new showroom also allows ample space for customers to view the items at close range and at their leisure, as the open plan means that they can browse through the magnificent collection of furniture, art, paintings, and so much more, without feeling rushed in any way.
There's a large selection of sculpture, wooden, marble and lacquer, and also a wide variety of paintings, all within an affordable price range.
Khun Lek is in charge of the day to day operations at Thai Decor.
She is more than happy to assist you as you wander through the showroom viewing the many items that are there on display.
With the extra space available at this location, larger antique items can be displayed for the public to view. There is also a large selection of Chinese and Asian furniture, as well as a large selection of European furniture and works of art.
Because they have such a huge array of antiques of every description, Thai Decor has something to suit every home, whether it is a condominium or private house.
One of the additional services offered by the people at Thai Decor is a delivery service. They can deliver to Bangkok on a daily basis if necessary.
The Thai Decor Showroom on Soi Welcome Town is open from 11.00 am – 5.00 pm Tuesday to Saturday, or indeed by appointment if required.
You can access the new Thai Decor Showroom via Central Pattaya Road (drive through Welcome Town and past the Universe Gym), or enter by Sukhumvit Road through Index Living Shopping Mall. Just drive down by the side of Index and turn right when you exit the back entrance.
One of the other very welcoming aspects of the new location is the ample car parking that's available to customers.
For appointments and enquiries please phone Khun Lek at 080 016 5347 (English/Thai) or 081 000 7664 (English).
Thai Decor can also be contacted by email at [email protected], and their website address is www.thaidecorthailand.com