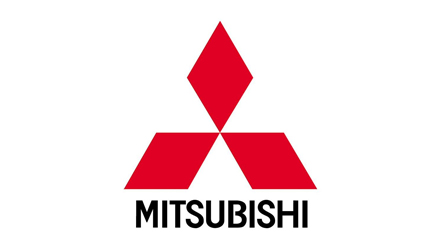 Automotive Press Releases Wednesday July 8, 2020 10:50
Bangkok–8 Jul–Mitsubishi Motors (Thailand)
Merely 2 years since its global launch, Mitsubishi Triton has proven to be a popular choice with drivers in Thailand. The strategic global model's popularity has increased steadily, positioning it as the 3rd best-selling pickup truck in Thailand.
Mitsubishi Triton's appeal comes from its powerful exterior design, premium interior appointment and finishing, race-bred 4WD system that improves off-road performance, advanced passive and active safety features, and class leading performance and functionality. All these are combined together in a package that has been 'Engineered Beyond Tough' to offer commercial users durability and reliability, with the required refinements, comfort and ride quality sought after by pickup truck enthusiasts. And here are the top 4 reasons why Mitsubishi Triton is a popular buy.
1.Powerful and Stylish Design
The first striking feature of Mitsubishi Triton is its powerful exterior design. The advanced 'Dynamic Shield' design language gives the required robust, size and presence of a pickup truck with an upmarket and premium disposition. Designed with a 'Rock Solid' concept reflects toughness that is fully underpinned by engineering prowess and know how.
The front-end is accentuated by the higher positioning of the auto-levelling Bi-LED headlamps and fog lamps, giving Mitsubishi Triton a bold look. At 700 mm above ground level, the head- and fog lamps are less vulnerable to water damage on flooded roads or stone chips from vehicles in front.
Inside, the stylish interior of Mitsubishi Triton is an expression of a progressive and robust theme with frame surroundings for switch panels and air outlets. A premium high-quality look and feel is created by soft-touch materials and stitching on the center console, armrests and parking brake and leather for the complete premium feel.
2.Advanced Safety System
Another quality of Mitsubishi Triton that has endeared it to so many drivers is its high impact-safety cabin structure or RISE (Reinforced Impact Safety Evolution) body. RISE body has been tested in challenging conditions around the world. Consequently, occupants are protected by an efficient energy-absorbing structure that is highly deformation-resistant.
To augment that, Mitsubishi Triton is equipped with class leading and advanced active safety and driver assistance systems. They include Forward Collision Mitigation (FCM) system that detects vehicles and pedestrians ahead; Blind Spot Warning with Lane Change Assist (BSW with LCA) that helps avoid sideswiping another vehicle when changing lanes by alerting the driver. The system detects a collision probability with a vehicle coming from behind moving to the same direction from the side or rear bumper. Mitsubishi Triton also comes with Rear Cross Traffic Alert (RCTA) that helps avoid collisions when reversing and Ultrasonic Misacceleration Mitigation System (UMS) that reduces accidents resulting from improper use of the accelerator when moving off or reversing in car parks and other confined spaces. Other advanced safety technologies also include the Multi Around Monitor that uses 4 cameras to monitor the area around the vehicle, with a bird's eye view image of obstacles on the display, and Parking Sensors that provide assisted parking.
3.Super Select 4WD-II
For its capability on the move, Mitsubishi Triton comes with Active Stability Traction Control (ASTC) that features the tough and proven Super Select 4WD-II system. This provides the pickup truck with superior all-terrain performance. Super Select 4WD-II features 4 drive modes. 2H (2WD High-Range) is best used for normal road conditions and for fuel efficiency. 4H (4WD High-Range) is on full-time all wheel control allowing to drive relatively high speed on slippery surfaces, 4HLc (4WD High-Range with Locked Transfer) is ideal for rugged terrain with low-grip surfaces while running on relatively high speed. And 4LLc (4WD Low-Range with Locked Transfer) provides maximum traction for off-road conditions. In 4LLc, drivers can choose from 4 off-road modes including Gravel, Mud/Snow, Sand, and Rock settings.
4.Responsive Performance
Last but not least, another reason why the Mitsubishi Triton is a popular choice is its performance. Starting with its 2.4L MIVEC VG Turbo Clean Diesel engine. Mitsubishi Triton has class leading output that is channeled through the latest 6-speed automatic transmission that improves performance and enhances fuel economy and engine durability. It also results in more powerful acceleration with improved refinement. It is also biodiesel B20-compatible.
Please contact Mitsubishi dealers nationwide for more information and test driving, or contact Mitsubishi Call Center Tel. 02-079-9500 24 hours daily.