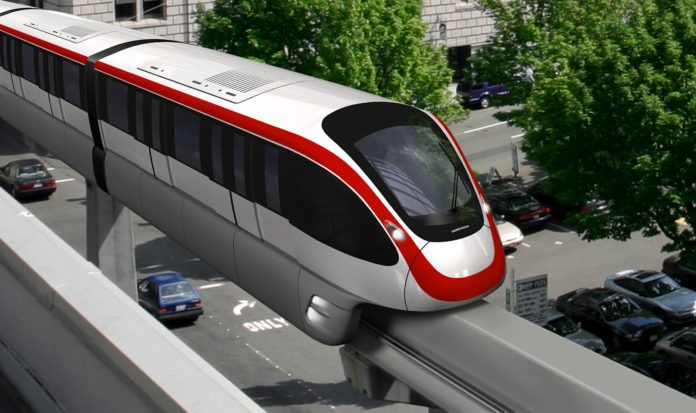 The Mass Rapid Transit Authority of Thailand (MRTA) has set out plans to expand rail lines in Bangkok and has also announced future schemes in other cities.
In Bangkok, the Brown Line will be extended from Khae Rai to Yaek Lam Sali and the Purple Line will run from Tao Poon to Rat Burana. These two projects will be completed in 2026 and 2027 respectively. The announcement was made at the MRTA's 28thanniversary event.
These new projects follow news that the tender process was opened for the operation of the Orange Line that connects Thailand Cultural Centre with Bang Khun Non.
More lines in Bangkok are also expected to be planned and built going forward.
MRTA governor Pakapong Sirikantaramas was quoted as saying, "The MRTA aims at elevating the lives of city dwellers, providing more convenience, by developing the transit areas of various [modes of public] transportation."
In other major cities, new rail lines are being planned. Nakhon Ratchasima will see its Green Line get the go ahead, which will connect the Save One Market to the Baan Nari Swat Protection and Occupational Development Centre. Completion is expected to be in 2025.
By 2028, in the northern city of Chiang Mai, residents there will be able to travel on the "Chiang Mai Light Rail Transit" system linking Nakornping Hospital to Mae Hiais.
To the south, Phuket will see a long awaited monorail connecting Phuket International Airport to the Tha Chalong Intersection. This has long been an extended taxi or bus ride and so it will be a welcome addition to the resort island. Completion is expected by 2026.
Meanwhile, under what is expected to be a public-private partnership (PPP) model, Pattaya is gearing up to build its own monorail linking the upcoming high-speed rail (HSR) station to Pattaya's downtown areas. Construction is expected to commence in 2023 and the line should be operational by 2027. Currently the plans are at the public hearing stage and will then await cabinet approval following environmental impact assessments.
Eighty per cent of Pattaya's residents were in favor of the monorail, which will come at a cost of approximately 26 billion baht.
Initial plans of the routing, which may be subject to change, show the 9km long monorail starting at the HSR Station to the east of Sukhumvit Road and then traversing Pattaya North Road with 4 stops before turning left into Pattaya Sai Song road. An additional 6 stops are expected as the line extends in a north/south direction, including Pattaya North Road station, Pattaya Central Road station, Pattaya South Road station and Thap Phraya Intersection before the monorail terminates at Bali Hai Pier.
Pattaya deputy mayor Manote Nongyai was quoted as saying, "For the future development of Pattaya, it is necessary to reduce the use of private cars while moving towards public transport in the form of an electric rail system to distribute wealth, promote tourism and help the industrial sector."
The Pattaya monorail project is designed to connect Pattaya with the government's already well-established Eastern Economic Corridor (EEC) project.