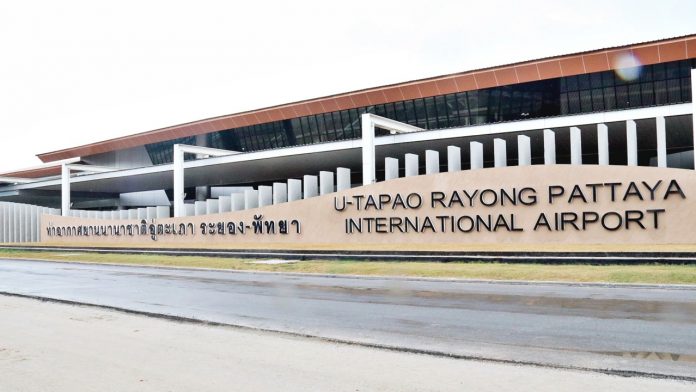 Due to the coronavirus, plane maker Airbus has withdrawn from its participation in the much anticipated maintenance facility at U-Tapao airport, leaving state airline Thai Airways International to go it alone or find a new partner.
As of the current time, Thai Airways will go ahead with the project, which has a cost of around 11 billion baht, or US$339 million. This is in spite of the fact that the airline in talks with the government and existing shareholders to finalize bailout conditions.
Cherdphan Chotikhun, executive vice president of THAI's Technical Department, was quoted as saying, "The new bid document will be in line with current investment conditions and be proposed to the board of directors in May [next month]."
Airbus, along with Boeing, is feeling the pinch from the stark reality that most of the world's aircraft are currently parked and idle, and any return to the skies will likely be gradual. The last thing that airlines are looking to do is to buy new airplanes in a period when they may be operating significantly below their previous capacity.
Airbus was quoted as saying in a statement to Reuters regarding the maintenance facility, "We are in discussions with our partners in Thailand regarding the most suitable way forward for all parties," adding, "The content of discussions with partners and customers alike remain confidential."
Construction of the new facility is expected to take around four years, with completion slated for 2023 on land that has been supplied by the navy. The timescale should allow plenty of time for Thai Airways to find a new investment partner, with a hoped for improvement in the aviation industry by that time.
Deputy Secretary-General for Infrastructure in the Eastern Economic Corridor (EEC), Chokchai Panyayong, was quoted as saying, "By then, the COVID situation will have eased. There is an opportunity for either Airbus or Boeing to come in."
If there is no progress then the land may eventually be returned to the Navy, however this is an unlikely prospect as it is in the interests of several parties for the facility to go ahead.
The maintenance facility is just one part of a larger project to develop U-Tapao airport as a major aviation hub and new cityscape within the Eastern Economic Corridor (EEC).
A 290 billion baht deal is expected to be signed in the near future between the government and private enterprises that form the BBS Joint Venture group for the development of the area.
Within the group are well known companies including train operator BTS Group holdings, Bangkok Airways and Sino Thai Engineering and Construction.