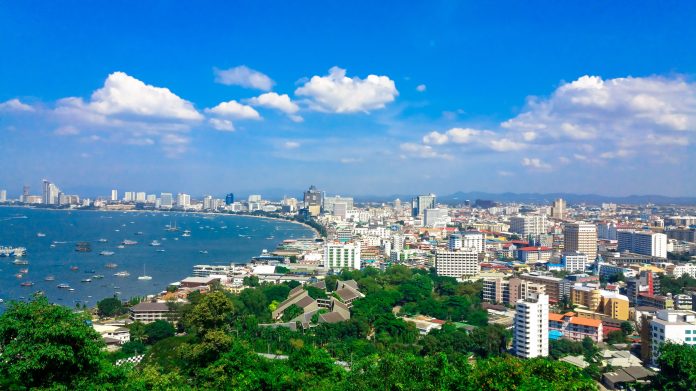 Well this month we should look at the Eastern Economic Corridor (EEC) and the affect it will have on the property market in Pattaya over the long term.
What is the EEC?
The Eastern Economic Corridor (EEC) is a Development Plan under the scheme of Thailand 4.0 aiming to revitalise and enhancing of the well-known Eastern Seaboard Development Program that had supported Thailand as a powerhouse for industrial production in Thailand for over 30 years.
What does it mean practically?
The government expects US$43 billion (Thai Baht 1.5 trillion) for the realization of the EEC over the next five years (from 2018 onwards). This funding will come from a mix of state funds, public-private partnerships (PPPs), and foreign direct investment (FDI)
Aims
Increased and improved infrastructure;
Business, industrial clusters, and innovation hubs,Tourism,
The creation of new cities through smart urban planning.
Main Plans (future and ongoing)
Expanding the U-Tapao airport in Rayong;
Connectivity by road- we can already see this with the highway nearly completed from Highway 7 down to U-Tapao;
Develop a high-speed eastern rail route;
Develop double-track railways through the eastern provinces;
Further develop the ports of Map Ta Phut, Laem Chabang and Sattahip ports.
So what does this mean for the Pattaya housing market? Well it's all good really. Improved transport infrastructure makes Pattaya more attractive from a tourism perspective for sure. Add in the vast increase in commercial activity in the area means more people living in and visiting the area.
When will this effect be felt?
Well already plans have been made for various shopping centres on the outskirts of Pattaya, new housing estates to cope with extra employees are already being built across the region, and major businesses have already moved to the area from Bangkok due to the improved infrastructure.
For Pattaya, as the main "Entertainment Hub" of the eastern seaboard, this is all good news as the number of people with access to it increases businesses can thrive leading to a higher demand for property. The only question is when it will become a major plus? Will it be 2 years? 5 Years? 10 years? On that we just do not know but what we do know is that all of the investment being made can only be beneficial to the property market.
If you are interested in property investment have a look at the Cube on Pratumnak Hill with a 10% return pa on investment's starting at 1.3mb. It's a high quality Boutique Condominium in a very quiet location with great prospects. Email [email protected] or call 0853952021