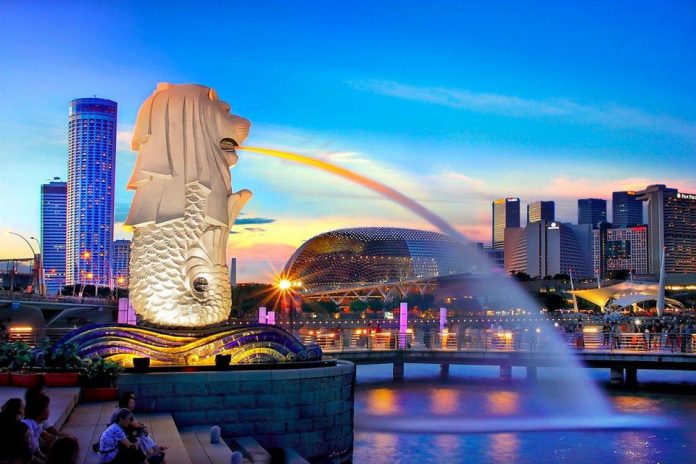 Singapore seeks to roll out 5G services by 2022
Singapore'stelecom regulator announced that it wishes to see all of the city-state's four carriers providing 5G services by 2022 to the extent that 50 per cent of the country has coverage by that time. The bold move is to keep Singapore competitive in the technological race to become 5G enabled.
Two out of the four operators will be selected to operate 3.5 MHz spectrum bands for standalone 5G services, whilst the other two will be granted additional bandwidth to allow current 4G networks to be progressivelyupgraded to 5G standards.
Bandwidth allocations for standalone 5G networks would be provided at a minimum cost of S$55 million, with details of the awards likely to be made public by mid 2020. Once the allocations have taken place, it is foreseen that some carriers could start to offer 5G network operations from as early as the end of next year.
5G is a major step up for networks as it will enable for higher bandwidth streaming and also allow for critical networking in the areas of remote medical procedures, manufacturing processes and logistics movements including cargo handling at ports.
China's growth slows to 6%
China's economic growth in the third quarter of 2019 fell to just 6 per cent, its lowest in over 25 years. However the fall was not much below economists' forecasts of 6.1 per cent and is still in the range set out by the government of 6 per cent to 6.5 per cent. Growth in the previous quarter was 6.2 per cent.
As such, market reaction was generally muted with other world factors at play.
To blame were trade war concerns as well as a general fall in domesticdemand, as the world's second largest economy sees a slowdown in keeping with other major economies in the world such as Germany and maybe to a lesser extent the U.S.
National Bureau of Statistics spokesman, Mao Shengyong, was quoted as saying, "The national economy maintained overall stability in the first three quarters," adding, "However, we must be aware that given the complicated and severe economic conditions both at home and abroad, the slowing global economic growth, and increasing external instabilities and uncertainties, the economy is under mounting downward pressure."
Cathay Pacific expects lower profits 
Hong Kong's flagship airline, Cathay Pacific,reduced its guidance for full year profits in part due to protests that have been evident in Hong Kong for the last few months.
Passenger traffic fell more than 7 percent in September 2019 as inbound travellers gave the city a wide berth and transit passengers avoided the hub in fear of the risk of potential airport disruption that may lead them to miss their connecting flights.
Cathay's Chief Customer and Commercial Officer Ronald Lam, was quoted as saying, "We continue to see a significant shortfall in inbound bookings for the remainder of 2019 as compared to the same snapshot last year."
The well known premium carrier will likely cut capacity on some routes and has already reduced fares to tempt travellers to use the airline, yet these reductions will impact its profit outlook.