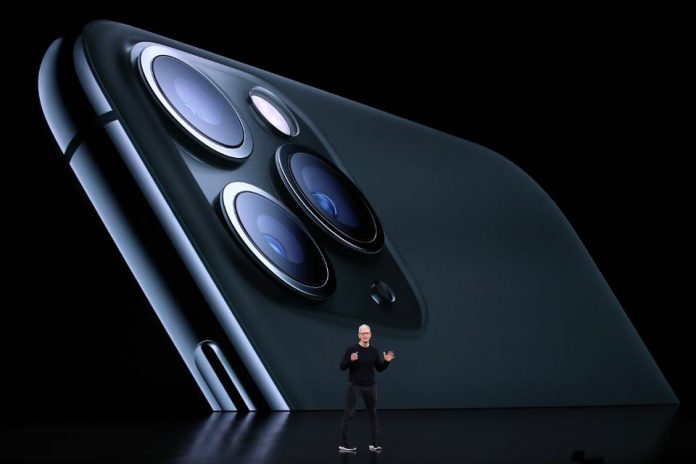 In keeping with the strong sales already seen in the U.S., the debut of Apple's iPhone 11 in Thailand didn't disappoint. Customers queued up overnight at the Apple Store in the Icon Siam mall and at other Apple reseller outlets to get their hands on one of the new models.
The new iPhone is still priced at the high end of the range compared to some previous models but the wide-angle cameras, enhanced processing power and other features justify the price in the eyes of customers.
Com7Plc.is an authorized Apple reseller and also an IT retailer, operating the well-known Studio 7 and Banana IT chains.
The chief executive of Com7, Sura Khanittaweekul, was quoted as saying, "The first day of sales of the iPhone 11, iPhone 11 Pro and iPhone 11 Pro Max in Thailand saw a positive response from customers," adding, "Pre-booking of the devices doubled from that of previous models launched last year."
Siam Commercial Bank achieves strong profit growth
Based on its quarterly results through to September 2019, Siam Commercial Bank (SCB) posted a year-on-year profit increase of more than forty per cent. The numbers came in at 14.8 billion baht as compared to 10.5 billion baht for the same quarter last year.
The number did include an exceptional gain of 11.6 billion
baht as a result of the divestiture of a 99.2 per cent stake of SCB Life to FWD Group Financial Services.
Chairman of the executive committee and chief executive, Arthid Nanthawithaya, was quoted as saying, "In light of domestic economic uncertainty and global economic volatility, we foresee the need to strengthen ourselves," adding, "The bank set aside additional provisions against potential problem loans."
The bank's NPL ratio rose from 2.77 per cent in the previous quarter to 3.01 per cent in the current quarter, a trend that is being carefully watched.
Central Pattana to open new Malls in Ayutthaya, Chanthaburi and Si Racha 
Leading mall owner and operator, Central Pattana Plc., will spend 13.9 billion baht to build three new mixed-use developments outside of Bangkok.
Central Plaza Ayutthaya will offer 160,000 square metres of space and will cost 6.2 billion baht to develop. It will promote the city's unique history and heritage to attract visitors.  It will open in Q2 2021.
The 3.5 billion bahtCentralPlaza Chanthaburi will sport 92,000 square metres of space and will open in mid 2022.
CentralPlaza Si Racha will take advantage of the rapidly growing EEC corridor. Deputy Chief Executive Officer, Wallaya Chirathivat, was quoted as saying, "CentralPlaza Si Racha will be a semi-outdoor complex outside Bangkok providing a 2,400-sq-m convention hall for Mice events."