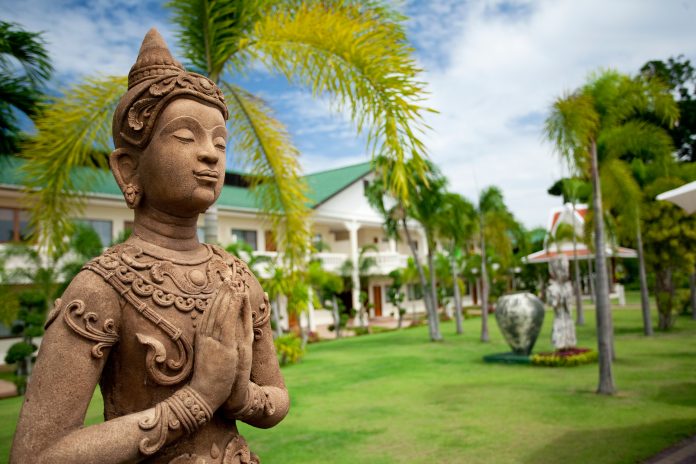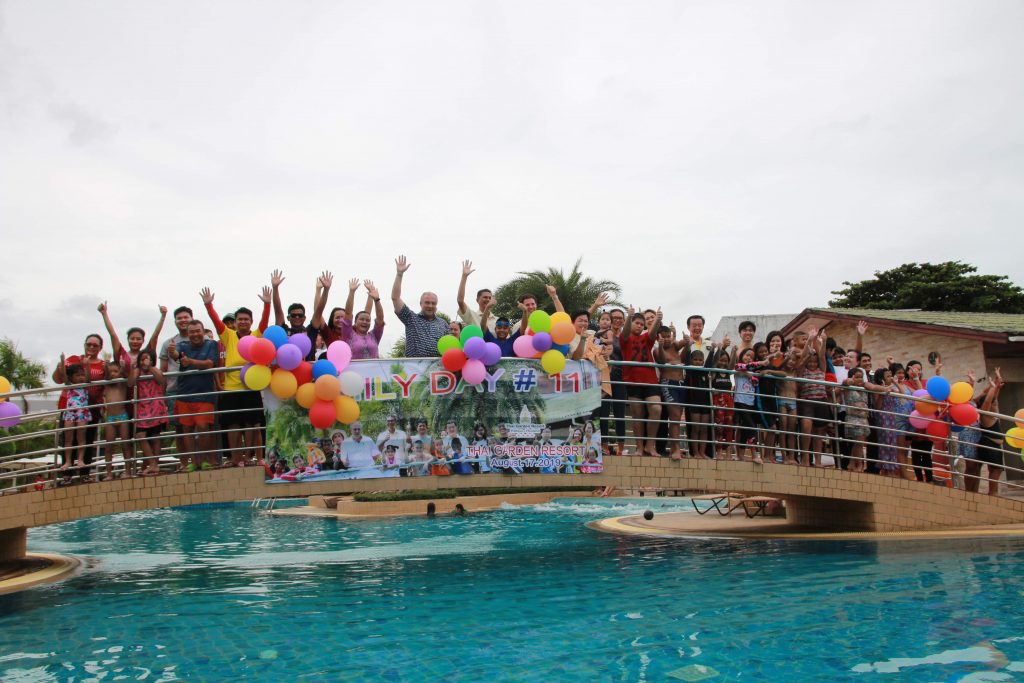 The Thai Garden Resort hosted its 11th annual family day for all the employees, giving them a chance to use the hotel's facilities just like the hotel guests.
Moms, dads and kids enjoyed a fantastic day at the 63 meter long swimming pool on Saturday August 17. Everyone took turns jumping, swimming and having a great time in the swimming pool.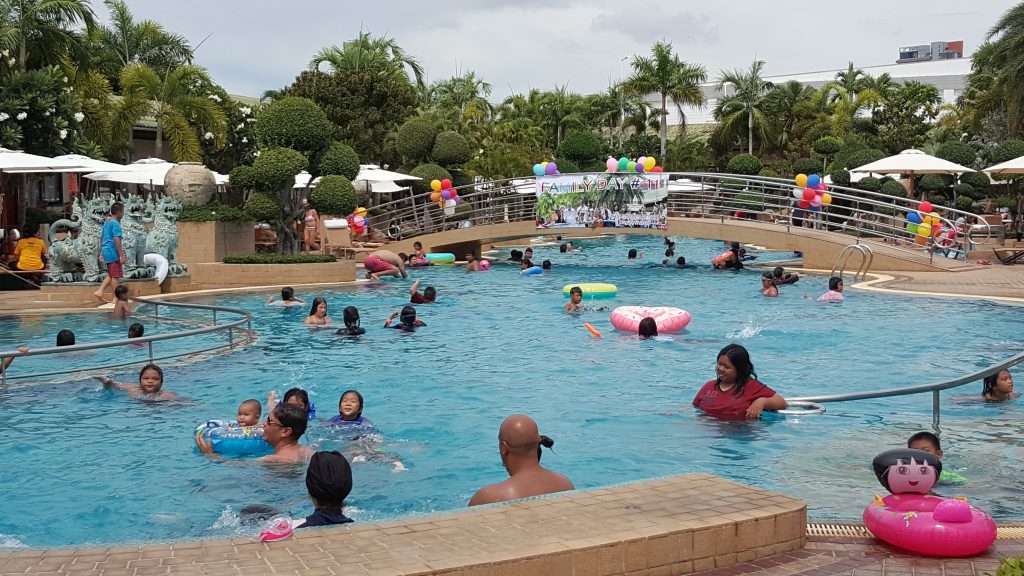 General Manager Rene Pisters personally took care of these 300 "guests" and managed to make them smile and laugh the entire day. As per Mr. Pisters: "I find it essential that the family members of our team are aware where their husband or wife, father or mother spends their days of working, be it cooking, making rooms, or serving guests at the Thai Garden Resort. The family members must have the opportunity to see and experience where the parents work and in what environment they make their living. We regard ourselves as one big family since our team members are the ones who contribute to the success of the hotel and to the satisfaction of our clients."
Since fun and games also makes one hungry, a sumptuous buffet was prepared with all the goodies children like the most.
This family day highlights the creative teamwork and it shows that, without this kind of spirit, no company would be able to operate successfully.