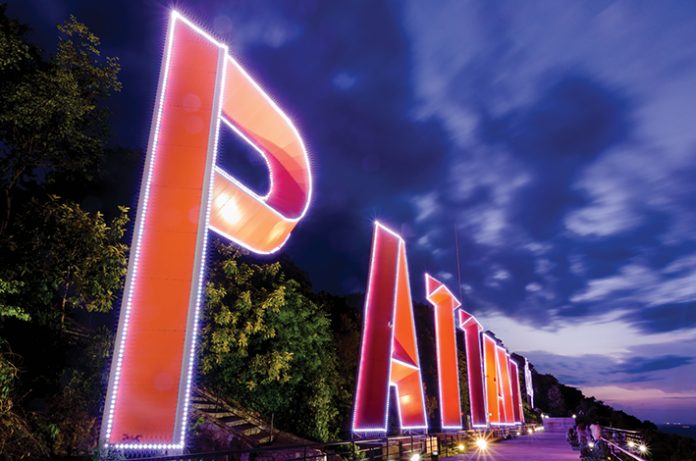 Pattaya has enjoyed continuous development for the past decade and more with popular areas such as Jomtien, Wong Amat, and Pattaya city itself growing and changing dramatically.
For example, the opening of the Jomtien Second Road a few years ago has lead to a significant rise in the number of condo developments in the area.

Another example of development is the newly built Terminal 21 shopping complex in Pattaya Nua Road near to the northern beach area. Indeed this area has had a relatively recent revival with hotels having been built including the Holiday Inn and the Mercure. Even the famous, steadfast landmark that was the Amari Garden hotel with its landscaped gardens has been completely knocked down and a new, larger hotel is being constructed in its place.
Yet, with land shortages looming in the city and its suburbs, there is a move towards more southerly areas such as the once sleepy fishing village of Bang Saray and even Sattahip further to the south.
The move towards more southerly areas fits well with the Government's Eastern Economic Corridor (EEC) project, which is intended to see economic development all the way down the Eastern coast.
Whilst Pattaya remains a focal point of the region, other areas are gaining traction. Bang Saray for example has seen new hotel developments, new residential projects and new golf courses in the area. A water park is also situated to the South of Jomtien as well as other long-standing attractions such as Nong Nooch Tropical Botanical Gardens and the Big Buddha Mountain. Nearby is a traditional Chinese Temple, which has been a draw for tourists for some considerable time. The coastline to the south of Jomtien is home to a number of secluded properties including boutique resorts, yacht clubs, marinas and private beaches.
According to property experts CBRE, the area from Jomtien to Bang Saray and across to U-tapao will see development and will become an upmarket location.
International schools are also based in the area providing a potential base for long-term expats. U-tapao airport's expansion will virtually guarantee additional economic activity around the new airport as it welcomes direct flights from Russia, China, and even the UK.
Pattaya remains a very convenient and attractive weekend getaway destination for those living in Bangkok. Travel from Bangkok to Pattaya can be achieved almost entirely using the extended expressway. High speed rail links that are due to be completed in 2023 will further bring Pattaya and its surrounds even closer to the capital, at least in terms of travelling time.
Pattaya was the 18th most-visited city in the world last year with nearly 9 million visitors.