AIS and DTAC secure mobile licenses for Bt12.5bn each.
Total Access Communication Plc known by its users as DTAC, and Advanced Info Service Plc., AIS, successfully secured licenses in Thailand's largest spectrum auction.
The licenses were for single 1,800 MHz operations and both companies paid 12.5 billion baht each for the permits. DTAC is Thailand's third largest operator whilst AIS is the country's largest. The notable absence was True Corporation who decided to sit out of the auction.
AIS is expected to use the new license to bolster its number one position, whilst DTAC will use its license to cover expiring concessions. Veeravat Virochpoka, an analyst at Finansia Syrus Securities Plc in Bangkok, was quoted as saying, "More spectrum enables Total Access to offer a smooth transition when concessions expire," adding, "Otherwise subscribers may flee to rivals. Advanced Info can market itself as having greater bandwidth."
Nine licenses were up for auction and only these two were sold.
Modernform furniture maker reduces revenue outlook.
Modernform Group Plc, a SET listed company, has reduced its growth target down from fifteen percent to just ten percent citing a slow market for home furniture especially for the condo market.
Chief executive Thaksa Busayapoka was quoted as saying, "The condo market has slowed, particularly in the lower-end segment," adding, "This significantly affected the overall furniture business, including ours."
At the same time office furniture sales grew with co-working spaces cited as a hotspot.
Office furniture matched the residential sector, both accounting for about forty per cent of sales each. The remaining twenty percent of business was from the interior decorations market.
The first half saw slower growth but the company is confident of exceeding last year's sales overall.
Mr. Thaksa was also quoted as saying, "Performance in the second half will be higher than in the first half as it is the high season for furniture sales," adding, "The period will see a large number of residential projects completed and units transferred."
New Central Phuket shopping center to open this month.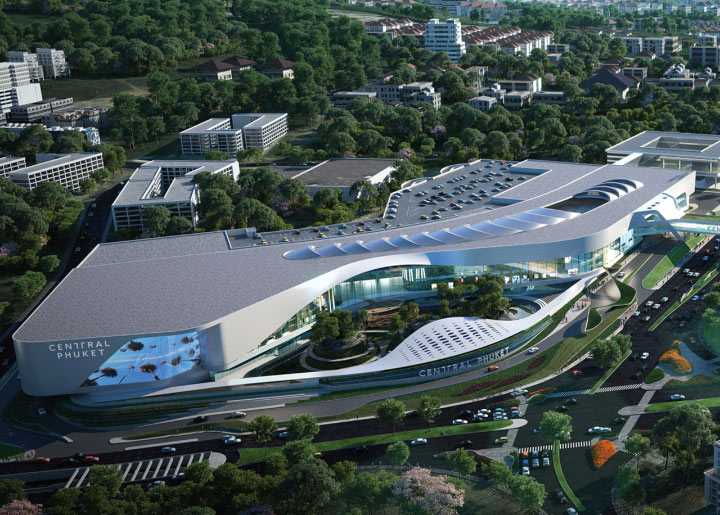 Central Group's development division, Central Pattana Plc will be opening its latest shopping complex this month.
Central Phuket will open its doors on the 10th September. It is an extension of the existing Central Festival Centre and so its location is already well placed. The expansion cost 20 billion baht and aims to give tourists a fantastic high-end experience. The complex is situated on 111 rai of land and spans two buildings providing some 400,000 square meters of floor space. This makes it the biggest such retail center in Phuket and the South of Thailand.
New luxury shops and restaurants will ensure Central Phuket helps maintain the island resort's position as a prime world destination, rivaling other famous places such as Hawaii and the French Riviera.
Other attractions soon to be opened in the complex include an aquarium, a 3D virtual fantasy area and a theme based indoor market.