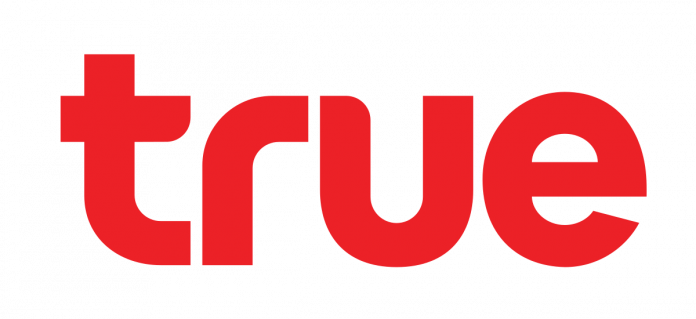 http://www.thailand4.com/.gen/2018-07-26/aa99ea73a84619863a02323f3c1fe405/
General Press Releases Thursday July 26, 2018 14:25
Bangkok–26 Jul–ABM
Many throughout the region heard of True Digital Park after True Group officially announced the development of this mega-project, the largest digital innovation hub in Southeast Asia. The project is now 80% complete, and many global partners, including the world's largest tech companies, entrepreneurs and startups will make use of this pioneering digital hub to establish their offices and digital innovation spaces. For example, Google recently announced they will be setting up the "Academy Bangkok – A Google Space" at True Digital Park which is set to open later this year.
An increasing number of people need a suitable space that meets their demanding lifestyles in the digital era, both in terms of work and daily life. Mr. Thanasorn Jaidee, President of True Digital Park, said "True Digital Park is located in an easily accessible location at Sukhumvit 101, adjacent to Punnawithi BTS station. The park will become the largest digital innovation hub in Southeast Asia and a global destination for digital lifestyles. It stands out with three key elements: Technology, People and Space, which lie at the heart of creating an entire ecosystem of start-ups to drive innovation and creativity in Thailand and Southeast Asia. Our core concept is to provide connectivity to the ecosystem and a space that fully supports the lifestyles of people in digital era. With construction now over 80% complete, we can confirm our readiness for an opening in November 2018."
Here's a sneak peek of the highlights of True Digital Park, where the concept of "Digital Lifestyle-Connecting Possibilities" will soon come to life.
True Digital Park aims to build an all-in-one ecosystem and community which includes three elements to fulfill the digital lifestyles needs and ability to live smart. The first element is Technology: This project designed and installed an advanced telecommunications system with the best high-speed internet in the country that can be connected from all areas in the park. Smart IoT Solutions are available to preview and assign work via smartphones supporting real mobility in terms of work and daily life together with Smart Parking which shows vacant spots and parking availability/capacity through an application; Smart Lighting which monitors energy consumption providing improved efficiency; and a Smart Meeting Room that allows you to easily book rooms in advance. In addition, robots are used to provide additional conveniences such as an internal delivery service.
The second element is People: True Digital Park fulfills digital lifestyles in every dimension for those who use the park for work, from start-ups, entrepreneurs, investors, academics, incubators, and state agencies. Everyone can connect with each other. Collaboration Areas are available to support digital innovations and to exchange ideas. Everyone can take part by supporting and inspiring one another when they visit True Digital Park.
The last element is Space: True Digital Park understands both the nature and the needs of start-ups and the significance of collaboration. The Park was therefore designed as an open space that offers connections for people to meet up and exchange ideas. Every zone and level has a Collaboration Area which serve as co-working spaces, such as meeting and leisure rooms, and spaces to organize events and workshops.
True Digital Park is a fully-equipped, state-of-the-art facility that perfectly supports all kinds of work and lifestyles in the digital era. The zones in True Digital Park include:
The Campus Lobby. Located on level 6, this hospitality community zone is served by a central counter that provides information and assistance, and overlooks the spiral staircase which links to level 5 and level 7.
The Collaboration Area. This open space offers a cozy atmosphere where the public can linger before entering the private offices. People can work on their laptops or even have informal meetings. Wi-Fi is available, and the area by the stairwell can be converted into a space for Town Halls, with a capacity of 70-80 people.
The Pantry Area. This central zone is a place for recreational activities to take a break or just chill out with coffee machines in every pantry area and even baristas on some levels to get you your caffeine fix.
The Private Meeting room. Perfect for official meetings and to hash out ideas, the rooms can easily be booked via the application.
The Campus Space. This unique space serves as an extension to start-ups providing the necessary support as they grow and eventually require their own private office instead of a co-working space, while still being able to use all of the central area facilities.
The two-level Auditorium can facilitate large events and gatherings offering 500-seat capacity along with an unbeatable lighting and audio-visual system.
Hillside Town/24-Hour Street. This zone offers popular shops, restaurants and a full array of services. There are also 24-hour shops providing convenience to customers around the clock.
True Digital Park will satisfy everyday digital lifestyles by providing an entirely new experience in late 2018. Follow news and updates on activities and networking event for start-ups and entrepreneurs at www.facebook.com/TrueDigitalPark/