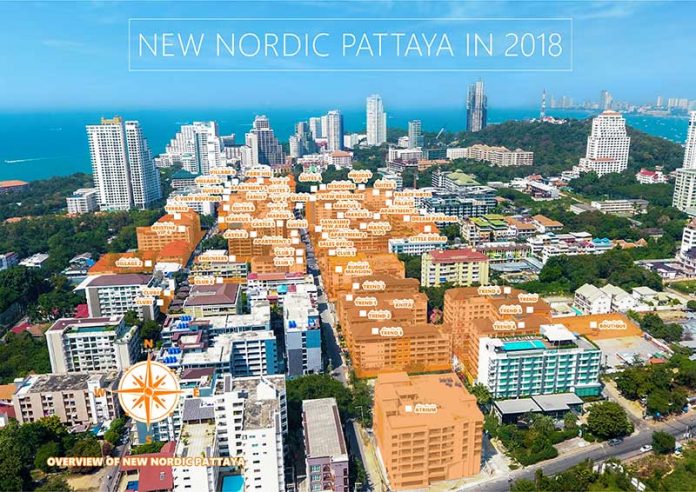 The New Nordic Group, with their distinctive orange livery, have become a major feature of the Pratamnak Hill area of Pattaya over the last nine years. The Group is now looking to further cement their place in the Pattaya property landscape by recently announcing that they have come to a deal with the well-known Best Western Hotels & Resorts organisation to undertake the management of a new hotel to be opened within the next two and a half years.
New Nordic Group issued a press release in May announcing they had entered into a memorandum of understanding with Best Western Hotels & Resorts for the latter to manage the Auran Marcus Hotel LLC project on Pratamnak Hill.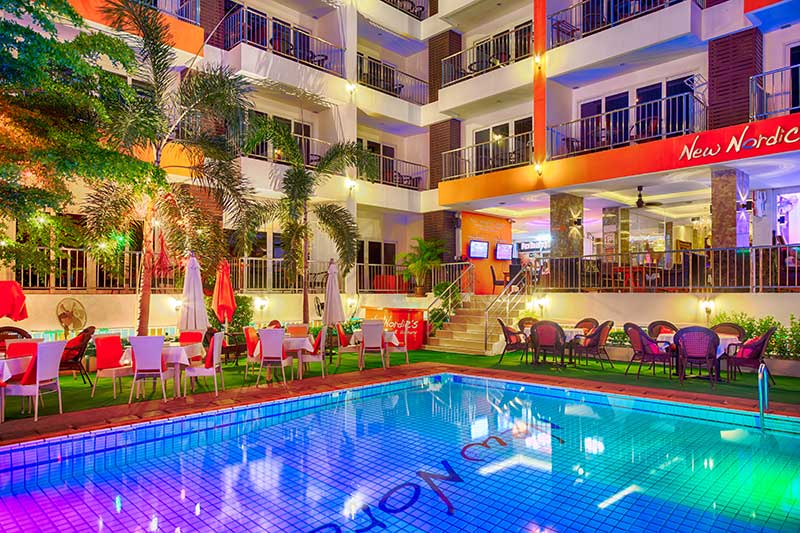 This 152-room 4-star+ hotel is currently under development with a completion date of October 2020.  As New Nordic notes, 'the association with Best Western Hotels & Resorts represents a significant strategy change for the New Nordic Group as it moves from operating properties that it develops, to also engaging with internationally branded and experienced managers and operators to enhance its product delivery.'
The New Nordic Group has stated it will continue its traditional sales model of developing and selling condominium projects but to help facilitate this change in direction they have established the Auran Group, a wholly owned investment, development and marketing subsidiary.
Auran will finance and develop this Hotel project as the key-holder and this will be just the first of several funding activities it will undertake.
The group has several properties across the Asean region under development. Mr Kurt Svendheim, the founder, chairman and CEO of New Nordic Group, stated, "Our nine-year old organization has grown steadily in this time, and we feel with the agreement with Best Western Hotels & Resorts allows us to enter into a new and exciting phase of global growth."
The New Nordic Group provides real-estate options for those looking to generate income, or people simply seeking a property for personal use. The New Nordic Group offers condominiums and a range of real-estate related investments with a choice of investment term and interest rates and expected capital appreciation.
As noted, the Auran Group is the new investment arm of the New Nordic Group, and is charged with the finance and development of new hotel and other development projects. It is also designed to introduce new and exciting projects with the benefit of the New Nordic Group's experience, gained in the creation of approximately US$500m worth of investment assets.
The Auran Group's team combines experience in international property development and management, finance, hospitality, sales, travel and renewable energy.
For more and further information please contact Paul Simpson, head of corporate marketing at [email protected]