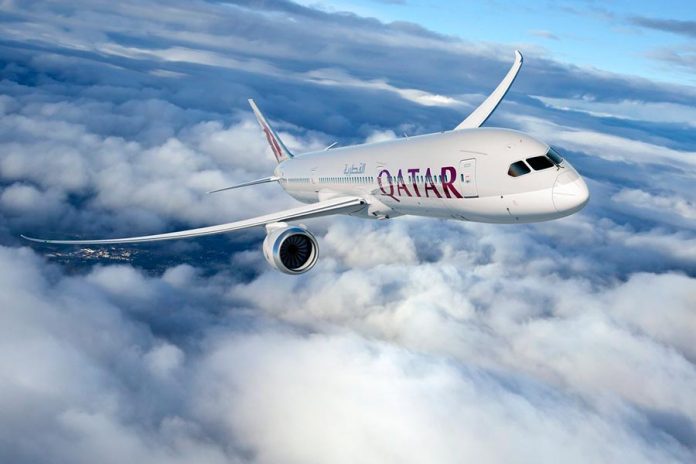 The Middle Eastern airline, Qatar Airways will start non-stop services from its hub in Doha direct to U-tapao airport starting in January 2018. This will bring tourists closer to Pattaya and the eastern seaboard with the travel time from U-tapao airport to the resort city being only 40 minutes as compared to 90 minutes or more from Suvanhabumi airport.
Services will be frequent starting at four flights per week using a Boeing 787 Dreamliner, with 232 economy seats and 22 business class seats.
The airline plans to offer the most coverage of the Kingdom as compared to its Middle Eastrivals and the U-tapao service comes after a recently started Doha to Chiang Mai direct service, which commenced in Dec 2017.
Whilst it may seem that the target market is tourists from the Middle East, Qatar's Doha hub is the connection point for many flights that arrive from various European destinations, including London, Paris and Moscow. With the latter in mind, Qatar Airways sees potential for its Russian customers many of whom come to Thailand with the express intention of visiting Pattaya.
Qatar Airways group chief executive, Akbar Al Baker, suggested that Pattaya is one of Southeast Asia's leading destinations.
Currently U-tapao is serving the tourist resort of Pattaya by welcoming low cost flights from places such as China and Korea. Qatar Airlines will be the first five star airline to connect directly with U-tapao airport. That's not to say its rivals are not interested. Quite the contrary. Emirates based in Dubai has also been looking at running direct flights to U-tapao but has not yet established a route. Etihad Airways is the other Middle Easternairline that competes for European and Russian travellers and has its base in Abu Dhabi.
The inclusion of the Doha to Chiang Mai and Doha to U-tapao routes means that Qatar is now flying directly to five destinations in Thailand. The airline has frequent flights to Bangkok with 35 flights per week and also to Phuket with 14 flights per week. A daily flight to Krabi has also recently been launched. The Chiang Mai route will be served 4 times per week.
On the Russian end of the route, St Petersburg was added to give Russians an extra point of access to the airline's growing network.
As time progresses U-tapao is likely to attract more airlines to serve not only the Pattaya market but also Koh Samet island and the beach resorts in Rayong province, Chantaburi and Trat, opening the way for a new gold coast to develop.