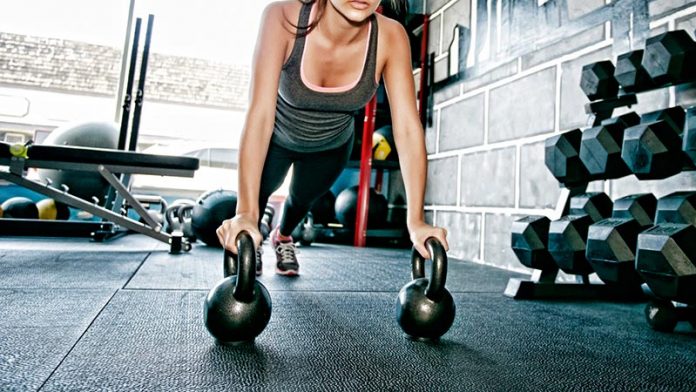 Not everyone living in the Pattaya area has the luxury of owning a large house with a dedicated gym area. Many people live in condos and have at best, a smaller unused bedroom that you have always thought could be used to lift a few weights or do an hours aerobic workout in. Some of you may even have "I can't fit workout equipment in my apartment but I also can't afford a gym membership" type issues. Just because you don't have a lot of space doesn't mean you can't make home workouts work — you just need to get creative. With a little bit of planning you could use a small space in your condo to get reasonable workout. From smaller types of equipment to cleverly designed storage solutions, these add up to help you get the best workout from your small space.
Resistance bands are lightweight and easily portable. Resistance bands are made of strong, thin rubber with handles at the end, and come in a variety of resistances depending on your fitness level. With resistance bands, you can do just about any type of strength training exercise — chest presses, rows, shoulder presses, tricep extensions, bicep curls, and even squats — without the need for heavy weights. You can even stash them in your suitcase when travelling and use them to get a good workout right in your hotel room. Your muscles quickly adapt to movements you do often, which is why adding variety to your workouts is key for challenging your muscles.
Kettlebells are a cast-iron or cast steel weight (resembling a cannonball with a handle) used to perform all types of exercises, including but not limited to ballistic exercises that combine cardiovascular, strength and flexibility training. By their nature, typical kettlebell exercises build strength and endurance, particularly in the lower back, legs, and shoulders, and increase grip strength. Kettlebells come in various weights and are one of the most versatile pieces of conditioning equipment available.
The Personal Power Plate is a multi-benefit exercise tool that helps you reach your goals, faster and more effectively. Delivering the gold standard in whole body vibration technology, the Personal Power Plate has a set frequency of 35 Hz, a 30– or 60–second timer, and a remote control for easy operation. In fact, studies have shown Power Plate users lose twice as much fat over six months over those using simple fitness and diet alone. It's compact and easy to store under a bed or in a closet, with various optional case options for travel and quick, on-the-go workouts.
Indoor Spin Cycle. When it comes to the list of health and fitness benefits of spinning, you can quickly obtain from one ride on a spin bike, the list goes on and on. From the improvements that show up in the mirror, like slimming down your waistline, to the invigorating experience each time you hop onto a saddle, there are few things the spinning experience fails to provide. An hour on a spin bike can burn up to 500 calories which can help you shed the pounds faster than you normally would.
More to follow in next months issue