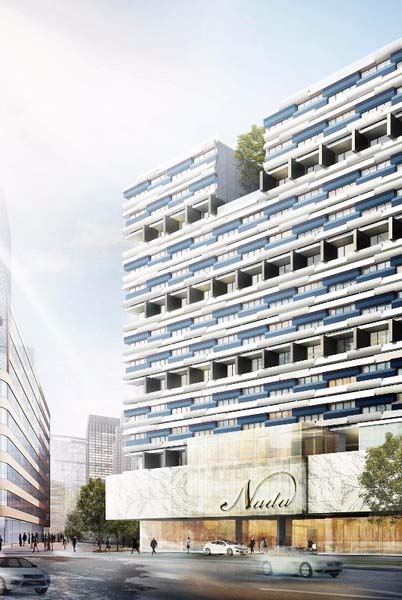 http://www.thailand4.com/.life/2017-11-27/a8dc805e47512bdbb09159b892ce5972/
Travel and Lifestyle Press Releases Monday November 27, 2017 15:19
Bangkok–27 Nov–Best Western Hotels & Resorts – Asia
Best Western Hotels & Resorts continues to capitalize on Bangkok's popularity as an international tourism destination, with the announcement of a brand new hotel at the city's Don Mueang International Airport.
Scheduled to open in the fourth quarter of 2020, Best Western Nada Don Mueang Hotel will be a modern midscale hotel serving the needs of airport passengers, as well as the rising number of business and leisure travelers exploring North Bangkok.
Upon completion, Best Western Nada Don Mueang Hotel will feature 270 comfortable and contemporary guest rooms, all equipped with the latest high-tech facilities and complimentary Wi-Fi. Guests will also be offered a healthy breakfast, providing the perfect start for their busy day ahead.
Best Western Nada Don Mueang Hotel will be the third new-build hotel developed for Best Western Hotels & Resorts by its highly-regarded partner, Nuchinporn Co., Ltd, following Best Western Plus Wanda Grand Hotel, which is already operating in North Bangkok, providing stylish upper-midscale stays and extensive MICE facilities, and the millennial-focused V?b Sanampao Bangkok, which is under construction.
"Bangkok is one of the world's most popular destinations for international travelers, and many of these visitors are now arriving and departing the city through Don Mueang International Airport," said Olivier Berrivin, Best Western's Managing Director of International Operations – Asia.
"We are delighted to be working with Nuchinporn Co., Ltd. once again, following our two previous partnerships. Together, these three exciting new hotels will provide a choice of high-quality international accommodation and facilities for travelers in the up-and-coming area of North Bangkok," he added.
"Best Western is excited to be adding the Best Western Nada Don Mueang Hotel to its portfolio of hotels in Bangkok," said Ron Pohl, Senior Vice President and Chief Operations Officer for Best Western Hotels & Resorts. "As the city's tourism continues to rise, Best Western is pleased to offer yet another exceptional hotel that, upon completion, is sure to provide guests with the superior service and amenities that today's travelers are looking for."
Home to many of the region's booming low-cost carriers, including Thai AirAsia, Nok Air and Thai Lion Air, Don Mueang International Airport handled more than 25 million passengers in the first eight months of 2017.
With direct connections to many of Asia's largest cities, including Hong Kong, Shanghai, Guangzhou, Singapore, Tokyo, Seoul, Mumbai, Kuala Lumpur and Jakarta, plus an extensive network of domestic routes, the growth of Don Mueang has been instrumental in driving intra-regional travel to Bangkok. And with further expansion work planned at Don Mueang in the coming years, including a new light rail link to downtown Bangkok, this airport will continue to play a key role in the growth of Thailand's tourism industry and economy in future.