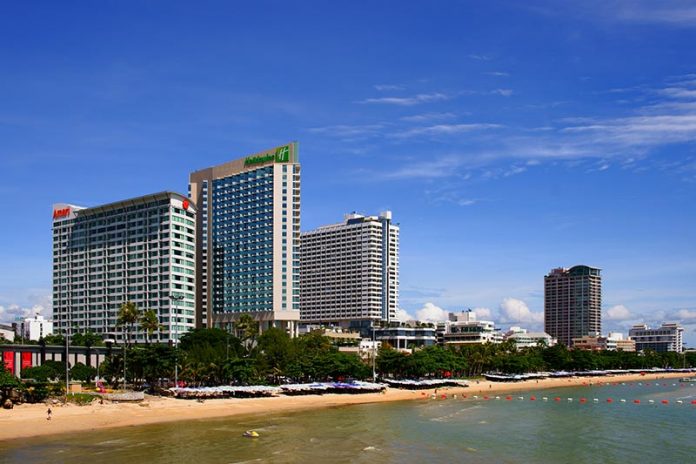 Pattaya certainly grew up as the bricks and mortar equivalent of the national 'black sheep of the resort family', but over the past couple of decades, and especially in recent years, there has been a significant paradigm shift away from the after-sundown activities towards a more daylight-oriented experience for the very large numbers of visitors to the city and its environs.
Upmarket developments in both housing and condominiums and a slow, but eventually steadily improving infrastructure (albeit with the terrible restrictions imposed by a failure to think sufficiently long-term) as well as the clear imprimatur of some of the best-known hotel operators in the world and a vibrant dining scene have all propelled Pattaya in an intentionally different direction.
Pattaya's closeness to the international airport is an important factor in its continued success. People appreciate convenience, and Pattaya is 'convenient' for those who want to be close to their eventual exit point and close to the capital as well, whether for a day trip or an extended stay in Bangkok.
While the nightlife scene in Pattaya remains a factor, it is pretty clear than for quite a number of visitors, the city's reputation has widened when it comes to what the key attractions happen to be, and many of them are activities performed in daylight hours.
Another major plus in Pattaya's favour, and one that has been evident for much of the last 15 to 20 years is the wide variety and overall quality of dining experiences. This is evident both in Pattaya itself and in Jomtien as well as the eastern side of the city.
The many value-for-money eateries stretching the length and breadth of Pattaya and Jomtien are testament to the fact that so many visitors to any tourist destination anywhere in the world are often drawn by that place's reputation for good food. In Pattaya, whether you're looking for French, German, Italian, Indian, Mexican, English, American, Swedish, Swiss, Dutch, Belgian, Japanese, Chinese, seafood or vegetarian dishes, the city has at least one or more eateries to suit any taste and budget.
Despite its changing face and seemingly ever-larger numbers of visitors, Pattaya has remained a relatively peaceful place for tourists, and certainly this is a factor for the many families coming here.
There's a Sikh temple, a Catholic Church, a number of mosques, and some non-denominational Christian churches, all providing testament to the variety of religious beliefs peacefully residing here.
The melting pot of retirees come from a wide range of professions and skills: doctors, lawyers, property developers, and university professors to musicians, actors, journalists to taxi drivers, factory hands, and labourers.
With places sporting internationally familiar names like the Hard Rock Hotel, Holiday Inn, and the Hilton to name just a trio which have a base in Pattaya, as well as a mega-mall like CentralFestival which has a brace of brand name outlets spread across its many floors, Pattaya has evolved over the last decade and a half, morphing into a place which many older hands may rue, but which is doing its best to keep up with the new demographics coming into the city.