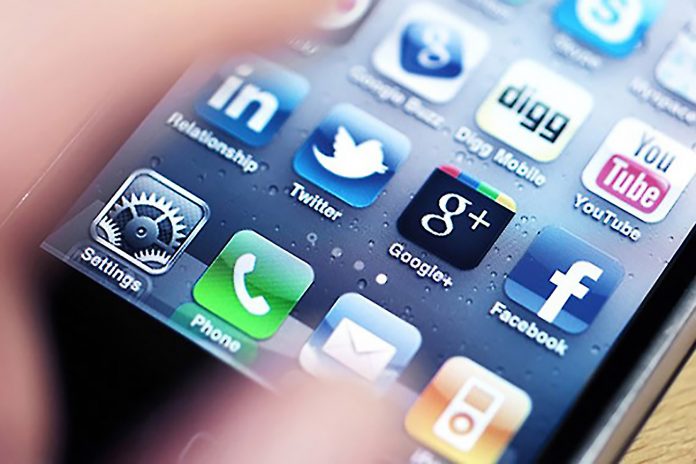 There are hundreds of thousands of Android apps available on the Google Play Store ….. but I thought that this month we will look a few really productive apps that you might like to try.
BEST FILE MANAGER APP FOR ANDROID
The app chosen is Solid Explorer. It is highly-accessible and feature-rich, thanks to the crisp Material Design User Interface or UI. Also, it houses an extremely handy double-panel display, which allows navigating to two separate folders and drag a file from one to the other. Cloud services integration such as Dropbox, Google Drive and OneDrive, and FTP servers as well, make it a formidable all-in-one solution for files management. Some other features include ZIP, hidden folders and RAR archive extraction, customization via color schemes, icons and themes. The application has a free two-week trial period.
BEST ANDROID JOB SEARCH APPLICATION
Searching for a new job in the past used to involve hours of checking out newspapers' classified ads section and a lot of job posting sites. Now, with websites such as Indeed, job hunting has improved and one could narrow results and simplify the process. This mobile app for Android enable searching for a job even when on-the-go, thus one could find the next employment adventure anytime, anywhere. Results could be narrowed for particular regions, employment type or salary expectations. Indeed tracks the search history, thus only results that have not yet been viewed could be seen. Resumes could be uploaded as well to make it easier to apply for a job. Employers could view the uploaded resume too. The app is a great help in finding the ideal job.
BEST PRODUCTIVITY APP
Typing passwords manually takes a lot of time and remembering all of them is hard. Everyone has forgotten a password or two at some point in their lives. Dashlane is an app that saves all of them, thus one could easily copy and paste these to online forms when necessary. The application uses encrypted code and monitors them regularly to ensure peace of mind. Moreover, Dashlane secures and simplifies other kinds of data that's used in online forms, such as credit card information. Financial details could be saved fast and could be copied onto the online shopping portal of choice. It also automatically saves receipts of all purchases, thus it enables spending tracking.
BEST WEATHER APPLICATION FOR ANDROID
There are a lot of available weather apps that are better looking and more accurate than the ones with pre-installed on the Android device. The current favorite weather app for Android is Morecast. It has one of the best-looking interfaces with a sensible and clear layout. Furthermore, it's also one of the most advanced applications of its kind, which feature such options as side-by-side weather comparisons for two cities, as well as accurate weather information for a certain journey or route. The platform is the right way of making a smartphone weather application and the best thing is it that it is free. It's very useful and also looks fantastic.
BEST ANDROID LAUNCHER APPLICATION
Launchers provide a simple way of customizing the feel and look of the Android phone. Often, they combine new icons, a new application drawer layout, new home screen and new wallpaper to make the device fit a particular theme or style. They should be tried out to appreciate how fun they could be. The recommended Android app is Action Launcher 3, an excellent introduction to launchers since it offers intuitive and clear interface changes without adding a lot that becomes off-putting. Action Launcher 3 enables performing simple tweaks, like changing the app drawer layout, changing application icons and even changing the way of using home screen folders. It provides genuinely useful interface enhancements and it is free.
BEST ANTIVIRUS/SECURITY APP
Android security is a contentious subject and arguments on the safety of the system often crop up. When in the market for an antivirus application, the current favorite is Mobile Security and Antivirus from Avast.  The application keeps one safe from malware threats with excellent virus detection software that could search through the browser history, internal storage space and microSD card. What's more, it employs features such as anti-theft, like location tracking and remote data wipe that even work if the device is not currently in the possession. Avast is about as extensive as it gets as far as free mobile security is concerned.
BEST LIFESTYLE AND FITNESS APP FOR ANDROID
The 7 Minute Workout application is a wonderful entry point into Android-assisted health and fitness. The application focuses on high-intensity, short routine, that's scientifically proven to help weight loss and boost cardiovascular function. For those who find the idea of going cross-country running and picking up a gym membership intimidating, this application offers the perfect jumping off point. Unlike a lot of Android fitness applications, the 7 Minute Workout does not ask for weight and height or track overall progress, but what lacks in features , the app makes up for in simplicity. Start a healthier lifestyle with the Android application.
Sometimes it is necessary to venture beyond the Play Store for the best applications. There are many Android applications to choose from that fit whatever requirements.