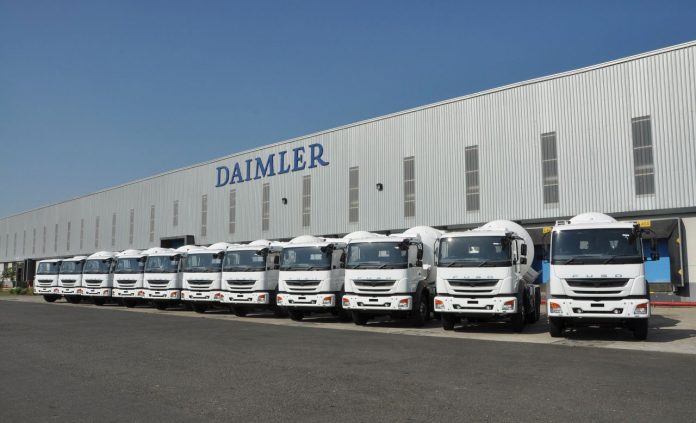 Daimler Commercial Vehicles Thailand, a subsidiary of the famous Daimler Company in Germany is expected to invest in a new plant in Chonburi Province to produce its Fuso trucks.
The facility, planned to be in Laem Chabang district, is expected to be operational by November 2017 and will boast an annual capacity of 3,000 trucks. The company will invest in the infrastructure for production, while at the same time will engage with subcontractors for assembly.
Fuso is the brand that was originally owned by the Mitsubishi Fuso Truck and Bus Corporation in Japan, but Daimler AG bought an 89.3% controlling stake in the company in 2006.
They previously owned a plant in Thailand in Lat Krabang but it closed in 2009 due to the after effects of the 2008-2009 global financial crisis. Hong Kong listed Tan Chong took over the plant in late 2009 whilst the holding company, Thailand Fuso Trucks Thailand, maintained the distribution network.
The move to open a new plant in Chonburi Province comes after the previous partnership with Tan Chong International Ltd came to an end, due to an ability to renew the seven year long contract in 2016.
Daimler established a new local entity in Thailand late last year and expects the overall truck business in Thailand to grow by up to 10% to around 20,000 units this year.
Meanwhile, Thai Alloy Manufacturing, a manufacturer of alloy wheels is investing 1 billion baht to create a new manufacturing base in Chonburi.
The privately owned company is looking to have the plant up and running by late 2017 and to add capacity in the region of 600,000 wheels per year. The new plant will have brand new state of the art automated machinery in place.
Managing Director of Thai Alloy Manufacturing, Ken Chuang was quoted as saying, "Our existing plant in Samut Prakan's Bang Phli is operating close to the maximum capacity of 720,000 wheels. A new plant is desperately needed to handle the flood of orders."
The aim is to double capacity with the new plant. Almost three quarters of the company's output is exported around the world to Europe, USA, Africa and Asia, with the rest sold to Thai companies. Thai Alloy Manufacturing has been in business since 1993.
The expectation is that growth in the automotive industry worldwide will remain steady and this will improve the outlook for companies such as Thai Alloy who supply the industry.
Ken Chuang was also quoted as saying, "We are very upbeat about our business prospects after the second facility starts operations. We expect sales to double in 2018."