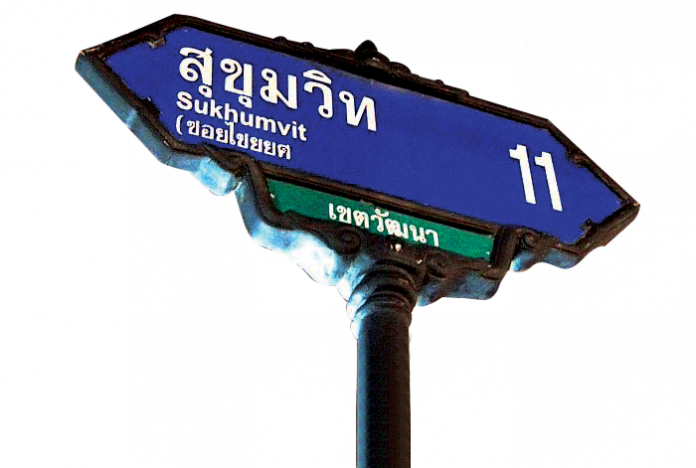 It's said that the only constant in life is change and that is certainly true here in the Sukhumvit area, especially on Soi 11. All kinds of things are happening here including the unexpected closing of one of the most iconic and long-tenured nightclubs in the whole area – Climax which until April 25th was located in the basement of the Ambassador Hotel. This was the largest live music club in the area and was owned by the owner of the Hillary group of bars. In fact, Hillary 2 on Soi 4 is now the largest live music venue around if we're not mistaken. This was a high energy place populated nightly by a very large number of foreign guys and Thai women primarily.
Speaking of Soi 4 above, we recently took a stroll past the new development on Soi 4 in the Old Rajah Hotel parking lot. We can't figure out yet from looking at it exactly what shape the building is going to take but it looks like there are going to be a bunch of open air spaces and also some enclosed spaces. As far as we know rents were initially set at 3-4,000 baht per square meter making them the highest in the area for retail space. We aren't sure if they're actually getting many tenants at those prices but we'll be trying to get a better take on what's going on in there and hope to have more information by next month's issue.
And close by on Soi 6 there's a large space that we've been told will be the next location for the late lamented Hemingway's which closed its doors months ago on Soi 14 to make way for the new condo being constructed there. The ownership is different, the chef will be different and the management will be different but the name and, we guess, the menu will stay the same. Supposedly the new owner bought the fixtures from the old location and the inside of the cement house that is currently on this 2-rai piece of land will be refurbished to create the same look as the old location. No word yet on when all of this is supposed to happen.
Finishing up back on Soi 11, we haven't seen any wrecking balls yet to take down the block that Cheap Charlies and numerous other businesses occupied but it will probably be some time soon. We can't figure out exactly how they're going to knock down these buildings without disturbing neighbors or blocking the soi so it will be interesting to see how it happens. One thing is certain, however, and that's the fact that it's going to be a hell of a mess there for some time to come.