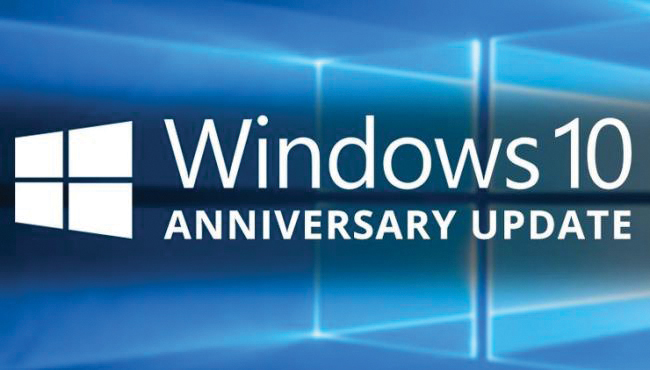 No sooner do you update your Windows operating system that it seems to be out date.
Windows 10 was introduced on July 29, 2015 and received its first major update, the aptly named November Update, in November 2015. The next update, Anniversary Update, arrived in August, and then the Creators Update is expected in April 2017. (Creator versions of Windows are not available to the general public but released to organizations who develop third party programs and applications for Windows)
The rumor mill has long projected that a third update, codenamed Redstone 3, is coming at some point in late 2017. Now, Microsoft has finally confirmed that a third update is indeed scheduled for this year, as part of a presentation at its Ignite 2017 event in Australia.
It was announced that a "Second Update in 2017" will be coming sometime later in the year. As usual, there will be a "feedback" period during which, presumably, the update is provided to Windows Insiders for testing. Then, a pilot phase will occur, presumably when a final build is more thoroughly tested — likely similar to the feature-complete Creators Update version that Windows Insiders are currently testing.
Then, the as-yet-unnamed update will be released and will run alongside Creators Update. This shows that Microsoft intends to continue its trend of having two updates supported at the same time, just as currently users can be running the November Update or Anniversary Update versions of Windows 10.
As a refresher, Anniversary Update brought a host of new features and functionality to Windows 10, including enhanced Windows Ink, an improved Windows Hello experience, a smarter Cortana, and a more useful Action Center and notifications system.
Creators Update will be focused on enhanced Windows 10 gaming, improved 3D support, and Windows Holographic for low-cost VR headsets.
Redstone 3 is expected to bring the My People feature (a new taskbar area that would allow you to instantly communicate with your favorite contacts, share documents, send emoji's and more) that Microsoft has pulled from the April 2017 Creators Update, as well as a new design language codename Neon, and the beginnings of support for Microsoft's Home Hub that will take on Amazon Alexa and Google Home.
Information about other new features in Redstone 3 have yet to be made public, along with a release date.
So, watch this space! All I can say is that when it is released it is to be hoped that it does update smoothly with minimal problems to ordinary end users.