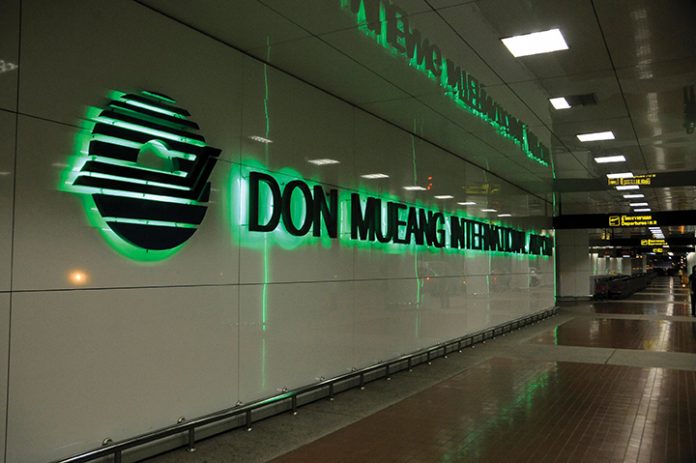 Thailand's 2017 tourism revenue target has been increased to 2.71 trillion baht, from 2.5 trillion earlier last year, by the Tourism and Sports Ministry, a rise of some 8.2 per cent.
From this figure, 1.78 trillion baht is expected to come from foreign tourists and 930 billion baht from domestic tourism, an increase of 7.5 per cent.
Of particular interest was the expected rise in visitors from the neighbouring countries of Cambodia, Laos, Myanmar and Vietnam, collectively known as CLMV. In part this is likely to be due to the rising incomes and improving economies in those countries. CLMV is expected to account for 96.7 billion baht of international visitor revenue, up twenty per cent on the previous year. Thailand expects to host more than 3.25 million visitors from those neighbouring countries, up 17.4 per cent from 2016.
Tourism and Sports Minister, Kobkarn Wattanavrangkul, was quoted as saying "Thailand will draw more tourists from nearby countries because it is an aviation hub in the region and there are more connections to secondary cities. Next year we will focus more on tourists from Asean and European countries to help drive tourism revenue. This will perhaps compensate for the drop in Chinese tourists as China is facing a weak economy."
There is an expectation that Thailand will benefit from European tourists changing their plans from visiting Turkey due to recent multiple terrorist events and the feeling that there is a growing threat there.
A stabilising of various currencies will also provide a good financial reason for international tourists to visit the Kingdom, particularly those from Europe who have seen the value of their currencies fluctuate in the previous year. Russian tourists may also start to return as their currency has seen some appreciation from recent lows allowing for the purchase of cheaper airfares and also providing more spending power after arrival.
To facilitate the expected rise in visitor arrivals there will be major upgrades and expansions of Dong Mueang, Phuket and U-Tapao airports since these are considered strategic travel hubs for incoming flights.
In addition, there will be new plans to tempt international tourists. These plans include five separate points of focus, namely: weddings, sports, well-being, water activities, and Asean linkage.
As for the increase in domestic tourism, Ms Kobkarn Wattanavrangkul was quoted as saying "We hope to achieve the 930 billion baht target from domestic tourism as there will be more transport and connection networks such as rail and road in the future that will benefit travellers."
A government tax break of up to 15,000 baht for hotel expenditure and another 15,000 baht for goods and services will also help to spur domestic tourism.