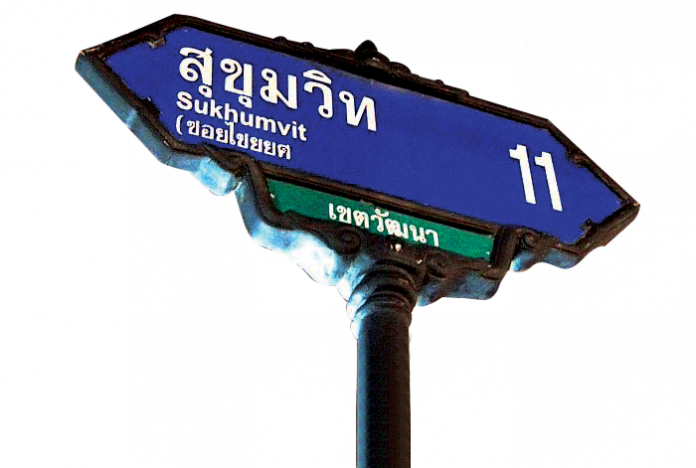 Sukhumvit News
First off, this month has had good news for area businesses. It looks like things are slowly getting better business-wise as more people are being seen on the streets now, certainly more than May and June and an informal survey of some local bar and restaurant owners has confirmed that they are indeed seeing more customers these days. If all goes well there will actually be a high season this year and things will have turned the corner. Time will tell but at least the season is fast approaching.
More Sukhumvit construction news, as always, since Sukhumvit is officially the largest construction site on earth (at least it seems to be): the condo on the corner of Soi 6, Q House Sukhumvit, is going up quite fast and should hit the top in a few months according to our expert calculations. We don't know how many of the 293 units have been sold yet but with the lowest priced unit at $800,000 some people with serious money are needed to buy them. There's also a six or so storey building going up across the street from the Q House project that is supposed to be a clinic of some sort. It's going to be a big clinic if that's what it really is. Work there seems to be going on forever so an opening date is anyone's guess.
There's also another big project that's already started on Soi 6 and that's a new hotel that's going up on the corner of Soi 4 where the seafood restaurant used to be. Judging by the size of the land it could be a very big hotel but no definite word on just how big as of yet.
Over on Soi 8 rumors have been swirling for months about a big piece of land with several businesses on it that is supposed to be set for development in the next six months or so. That's according to the owner of one of the affected businesses at least. We'll be keeping an eye on this space because it's a big plot of land and could support something very large in size and scope which could completely alter the face of the soi.
The ugly, discolored tent in front of Hemingway's is still there but it has apparently never been used for anything. There's a small outdoor bar at the back of this strange looking structure but nothing inside. What it's supposed to be is anyone's guess but originally, over a year ago, it was said to be some kind of nightclub.
And on Soi 5 there's a new big structure next to the Amari Boulevard Hotel that's meant to be a shopping mall of some sort that we've heard is going to cater to the Middle Eastern market. It's two or three stories and takes up all of the land between the driveway next to the hotel to what used to be the tunnel. Construction has been relatively quick so look for it to open sometime soon.