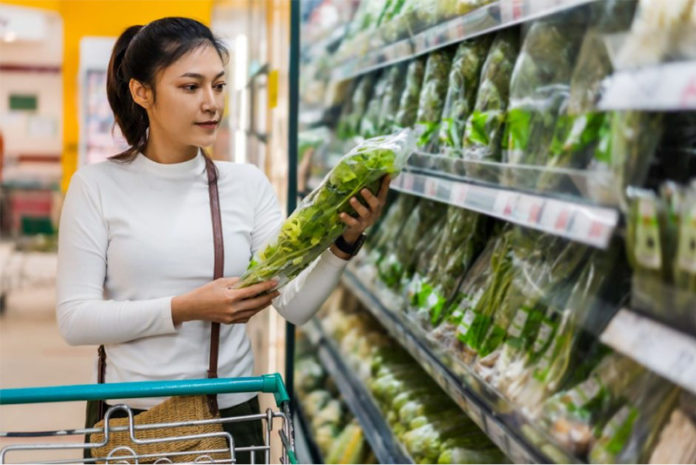 DUNNHUMBY REVEALS THAILAND'S FIRST GROCERY RETAILER PREFERENCE INDEX (RPI): TESCO EMERGED AS THE FAVOURITE RETAILER, FOLLOWED BY BIG C & MAKRO
https://www.thailand4.com/en/L2ln
Organic and sustainability is the most important retailer preference for the grocery retail market for the first time, likely an outcome of changing customer priorities since the pandemic, Price and Promotions is towards the lower end of importance for shoppers when choosing a store. This is not because it doesn't matter, but that no retailer currently is excelling above competitors in this area. Online shopping rates continue to rise and are especially important to the younger generation – retailers need to invest in capabilities now. Weak shopper loyalty in the Thai market shows opportunity for retailers to build on and eventually earn shoppers' loyalty by adopting a 'customer first' strategy. The 2020 Thailand's Grocery Retailer Preference Index (RPI), released by dunnhumby, the global leader in Customer Data Science, examines shoppers' emotional connection with a retailer and customer behaviour in the Thai grocery retail industry.
The report, which is based on over 2,300 Thai shopper surveys and examines the twelve leading grocery retailers, reveals the key preference drivers to be organic & sustainability, variety, ease of shopping, rewards & communication, in-store experience, price & promotion, and online shopping.
In this inaugural study for grocers in Thailand, Tesco Hypermarket and BigC are the most popular stores, with more than half of shoppers saying these are the stores where they shop most often. Close behind is Makro, with 14% of shoppers claiming this is their usual store.
It's critical to note that the RPI does not focus exclusively on these three top players. Throughout this report, dunnhumby highlights new challenges in adapting to evolving consumer behaviour, and the impact of low customer loyalty.
Key takeaways from the Thai Grocery RPI
Tesco Hypermarket and Big C are the most popular grocery retailers Tesco ranked highest based on achieving the greatest spend share and is significantly ahead of Big C on emotional connection. Tesco also scored well on store experience: convenient locations, a nice ambience and ease of shopping. But there are opportunities to satisfy Thai shoppers further by effectively responding to current market needs and behaviour.
Organic & sustainability is the top preference driver for Thai grocery shoppers. This is the first time organic & sustainability ranked as the top driver in any of the markets dunnhumby has studied (in all other markets, the top shopper preference driver has been good value for money). This may be due to a change in shopper behaviour and attitude towards the Covid-19 pandemic. Customers prefer home cooking and focus on healthy food which drive the growing demand of organic produce.
Villa and Tops Central Food Hallare the top performing premium retailers in the organic & sustainability. Very few premium retailers are performing well in serving shopper needs on this, and therefore are not having a big impact on total grocery spend.
Varietyis the second most important driver and is where online marketplaces dominate (Shopee, Lazada). For offline stores Makro leads for fresh purchase and Tesco Hypermarket for full shop. It is important for each retailer to understand their customers and deliver the right variety on their key categories. To improve performance further, they should consider adding a range of natural/organic products with the right price and product variety.
Other key preference drivers are ease of shopping, rewards & communication (Villa, Shopee), store experience (Tesco, Big C), price & promotion, and online shopping, respectively.
Unlike other markets, retailers' scores for price and promotionsis one of the least important preference drivers in this inaugural RPI. This doesn't mean that it is not important, but the fact that the stores are all seen as so similar means customers can't really base their preference on price. Thus comes an opportunity for retailers to consider what could drive better value perception for the market.
Although ranked as the least important preference driver in this year's RPI, online shopping is a trend worth following particularly with younger shoppers.
Shopper loyalty in the Thai market is slightly weaker. Retailers owns a wealth of valuable customer data and if insights are applied appropriately, shoppers will appreciate that retailers truly understand them and will result in deeper loyalty. Fundamental factors like building the right variety with the right price and creating a good store experience are important and strongly associated with a shopper's store selection. Improved personalized communication and rewards programs will help engage the customers and contribute to higher loyalty levels.
"In a volatile economy with evolving consumer demands, there are a number of factors that Thai grocers should consider in order to thrive in this new era. There is a tremendous opportunity for grocery retailers to strengthen their value perception and build on their areas of strength; understanding what is important for their customers and adapting strategies accordingly." said Tippawan Vongthammachart, Country Manager dunnhumby Thailand.
"Especially when customer loyalty is relatively low, they should adopt effective customer engagement strategies to earn and increase their customers' loyalty and stay ahead of the competition," continues Tippawan Vongthammachart. "The ranking shows who has best met their consumers' preferences in 2020, but retailers who listen to their customers and leverage the right data have the potential to improve their scores in 2021."
A 'Customer first' approach is the key to success in the Thai grocery retail market
During these tumultuous times, the winners will be those able to use customer data science to develop a better understanding of what drives shoppers behaviour and purchasing habits. And those decisions are based on customer needs and perception, underscoring a philosophy called 'customer first'.
The report highlights a number of challenges for Thai grocers to overcome in 2021 while developing 'customer first" strategies under changing market conditions:
With the accelerating trend toward natural/organic products, it is important for retailers to understand their specific needs and provide communications in promoting those needs
Each retailer needs to understand their key categories and their customers' product range needs for. Using customer data to build the right product variety with good differentiating items could help in creating clear positioning and loyalty in the long term.
Using a rewards program to deliver value to customers is one of most important aspects and will determine the success or failure of employing it to create experiences that will result in loyalty.
With the ongoing trend toward online channels, retailers should continue in building an efficient online shopping service.