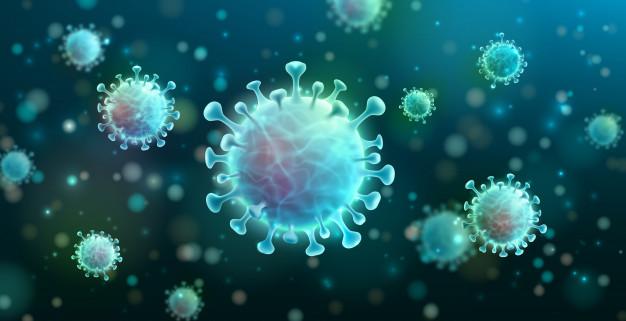 Covid-19 has meant increasingly hard times for millions of people worldwide. But this has resulted in more people trying to separate you from your money, and sadly due to desperation more people are falling for these scams. So I thought it's an appropriate time to remind you what scams to try and avoid on the internet.
419 Fraud – Advance Fee Scam
Also known as the Nigerian letter scam, 419 fraud is one of the most common scams on the internet, one you may have already seen in your own inbox. The advance fee scheme takes its name after the section of the Nigerian criminal code that outlaws fraud. According to the FBI, more than 14,600 people reported falling victim to advance fee scams in 2019. Collectively, they lost $100.6 million, or roughly $6,800 each.
The scammer usually claims to be a member of a wealthy Nigerian or another West African family, reaching out to you personally after the death of a loved one. He or she seeks to relocate a large fortune out of the country for safekeeping purposes and into your bank account. The catch? You must submit small payments for fees in return for a large chunk of their cash cache.4
You should never respond to these requests or volunteer your bank details, end of!
Pre-Approved Notice
You receive a letter or an email declaring that you have been pre-approved for either a credit card or bank loan. Those experiencing financial strain may fall victim to this scam, which promises instant approval and appealing credit limits. The catch? You must pay a fee upfront and at the time of sign-up.
Keep in mind that though credit card companies do charge annual fees, you will never be asked to pay them at sign-up. Accredited banks won't know your credit situation and pre-approve you unsolicited.
The Phishing Scam
You receive an email from a seemingly familiar enterprise you deem legitimate such as your bank, university or a retailer you frequent. The message directs you to a site—usually to verify personal information such as email addresses and passwords—that then steals your information and exposes your computer to attack by scammers. Phishing scams are some of the most common out there. According to the FBI, more than 114,700 people fell victim to phishing scams in 2019. Collectively, they lost $57.8 million, or about $500 each.
You should never click the links provided in suspicious emails. Doing so will make your computer and personal information vulnerable to viruses and malware. Again, though the sender may seem legitimate—which is exactly what the scammer wants you to believe—no reputable institution will ask for your password or other key personal information online. Phishing emails will often contain typos or grammatical errors, and the sender's email address often looks suspicious.
Disaster Relief Scams
When disaster strikes, so do fraudsters. Hiding behind the guise of an actual aid organization, scammers will use a tragedy or natural disaster to con you out of your money. By thinking you're donating to an emergency relief fund, you unwittingly provide credit card or other e-payment information.
Travel Scams
Scammers have added social media to their bag of tricks. By posting enticing photos on sites like Pinterest, Twitter or Instagram, scammers have been known to dupe even the savviest of travelers. Upon clicking the image—which lures clicks through the promise of a free trip or plane tickets—you will be prompted to either complete a survey rife with personal information or open your computer up to secretly malicious software.
Make sure the social media page you're on is an accredited account. All major airlines and travel sites will have their social media handles on their respective web pages. Don't be fooled by a Twitter account that appears to be that of a major airline.
Debt Relief Scams
Individuals who are down on their luck can easily fall for an email claiming to relieve their debt. This scam makes the false promise of collaborating with creditors to either consolidate or settle debts. All you need to do? Pay an up-front fee for the services.
As with the credit card scam seen earlier, you should never volunteer your personal financial information to facilitate an up-front fee. This is especially dangerous if you're already in a dire financial situation.
Lottery Scam
Congratulations! You've won the lottery or some other large amount of money! Except you haven't. This bogus email comes to you out-of-the-blue—usually claiming to be a part of international sweepstakes—stressing you've won big and that you just need to send over a processing fee or get in touch with someone who can process your winnings.
Unless you have entered some legitimate lottery, chances are you haven't won the jackpot. When you win the lottery, you contact the appropriate retailer—not the other way around.
Fake Check or Money Transfer
You list something on an auction-based website, and the winning bidder offers to pay you more than the offered purchase price via cashier's, corporate or personal check. Upon receiving the scammer's counterfeit check, you are conned into sending the difference back through bank wire. Then you have to pay the bank back in full once the fake check bounces.12
Never accept payment for more than your selling price. Additionally, you should opt for a secure form of e-payment, such as PayPal or Google Wallet, to ward off scammers.
The Bottom Line
It's safe to assume that if anyone is asking for your bank or personal information, you're being taken for a scam. You should never give out personal information to anyone on the internet who contacts you directly. If you have to make a financial transaction online, make sure you're doing so on a secure server and through a reputable site.
If for any reason you believe you've been scammed, you should immediately change all of your passwords and delete any malicious software you may have downloaded. And always remember: If it sounds too good to be true, it probably is.