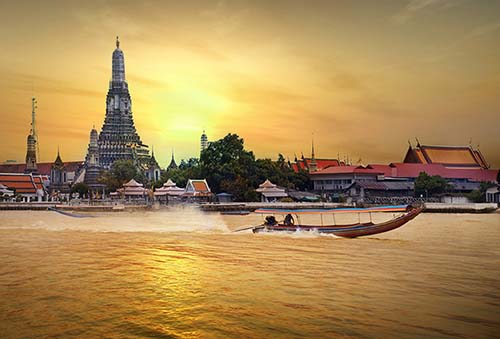 A draft bill is awaiting approval from the cabinet that will widen the payment options for the mandatory provident fund, the start of which is imminent.
The National Legislative Assembly will deliberate the extra bill after the cabinet approves it.
The original bill for the mandatory provident fund has been in place to provide a lump sum payment to members after they retire. The new bill aims to provide the option of regular monthly payments during retirement. Currently civil servants get the latter.
The main reservation is that, given that contributions are only 3% of average salary the monthly payments will be low. As well, life expectancies are increasing meaning that the payout period will be longer. Yet the Fiscal Policy Office aims to provide people in the future who retire with as much as 50 per cent of their salary to give them a good standard of living in their later years.
In order to bridge the gap, under the mandatory provident fund arrangement, which is due to be in force in 2018, employers and employees will be required to contribute three per cent of their employee's salary during the first three years then five per cent during the next three years, then seven per cent for the following three years and ten per cent thereafter. The base salary is to be capped at 60,000 baht per month.
The new law requires that larger companies with more than one hundred employees match their employee's contributions to the fund within the first four years of the fund coming into existence. Smaller companies with 10 or more employees must offer the contributions from the fourth year of its start date and those with only one employee must provide savings from the seventh year.
The moves follow the government's successful creation of the National Savings Fund, a voluntary safety net for retirement savings for non-formal workers covering some 25 million people.
Other measures in place, in addition to the mandatory provident fund, include a reverse mortgage scheme so that older people can unlock the savings in their home, and a package that will allow companies that hire older workers with a low salary of 15,000 baht per month or less to be eligible for double corporate tax deductions on expenses incurred in regard to retirement planning for their employees.
In order to reach the goal of providing 50 per cent of salaries during retirement, minimum contributions would need to be at least five per cent from employees and another five per cent from employers as well as additional benefits as paid out by the Social Security fund. It is expected that some of the shortfall will be made up from cigarette and alcohol taxes.
Currently older retirees are entitled to 600 baht per month from 60 years to 69 years, rising to 1,000 baht for people over 90. Four billion baht is expected to be required to raise current living allowances to  a still modest 1,200 to 1,500 baht per month.